"Story That Went Way Back in Time": The Last of Us Director Talks About the 'Secret Scrapped Prequel' Featuring Ellie's Mother and Father
Published 03/15/2023, 12:30 PM EDT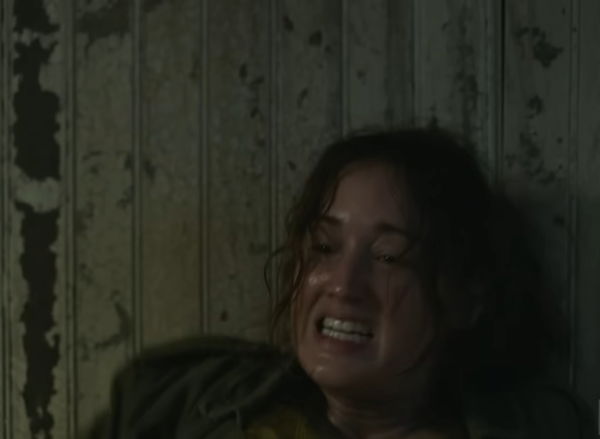 After the season finale of the Last of Us, many had questions about the lives of Ellie's parents, especially her mother Anna. However, the episode barely touched upon the character, only to give a sense of how Ellie gained her immunity. But recently Neil has revealed that he had planned an entire prequel story based on Anna, which never go to see the light of day.
After wrapping up the initial season of the show, fans were left with satisfaction, but there was also a feeling of emptiness. As the ultimate episode of season 1, shared the end of the first half of the story, with a violent yet warming end. It also showed the origins of the female protagonist, Ellie, in the most poetic fashion. 
Neil Talks about the Last of Us prequel that got scrapped
ADVERTISEMENT
Article continues below this ad
(spoilers ahead)
The Last of Us episode 9 starts with a pregnant woman running from something in the woods. She manages to find a safe house and locks herself in one of the rooms and soon discovers that her water broke. In the dark isolated environment, she proceeds to give birth to her child but misfortune befalls when her pursuer, an infected, broke into the room. 
ADVERTISEMENT
Article continues below this ad
This lady was none other than Anna, who gives birth to her daughter Ellie while killing the infected with the iconic knife Ellie carries all the time. In the few minutes of screen time that Anna (Ashley Johnson, the original actress of Ellie in the games) had, she managed to captivate the hearts of the fans, urging Neil to flesh out her story more. 
"There was a much more full version of the story that went more back in time. That was going to be made into a video game. By not Naughty Dog, but a different studio" said Neil. According to the co-creator of the original games, he had prepared a complete story for a prequel game that would have answered a lot of questions about Ellie's past, but unfortunately, it got scrapped. 
ADVERTISEMENT
Article continues below this ad
In a previous interview, when Neil was asked about Anna's story and the identity of Ellie's father, he said "So I'm reluctant to say anything about it, because as I've now found out several times, stories that I think are failures and will never see the light of day, sometimes see the light of day." 
WATCH THIS STORY: Top 10 changes in the Last of Us Remake
Edited By: Gideon Mathson