Stranger Things Star Grace Van Dien to Prioritize Twitch Over Acting Following an Unpleasant Experience
Published 03/10/2023, 9:50 AM EST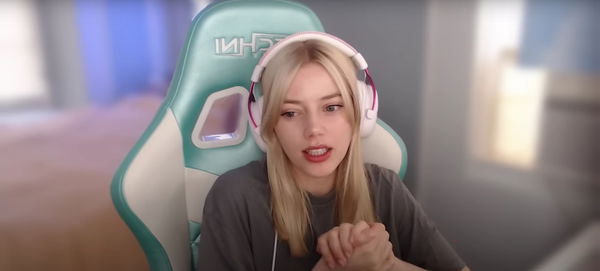 A migration into different fields within the entertainment industry is no new thing. We have witnessed this very phenomenon among streamers, Esports stars, and even internet personalities. And now, Grace Van Dien, popularly known for her role in Stranger Things has opened up about where she would be focusing on in her future.
The young star has decided to make Twitch her main priority. And the reason she shared has shocked her fans and the internet alike.
Stranger Things star, Grace Van Dien has chosen to be a full-time streamer
ADVERTISEMENT
Article continues below this ad
Grace Van Dien is a young actress who has been featured in various TV shows and movies. But what caught the eye of many is her portrayal of Chrissy in Stranger Things Season 4. When we expected her to appear in more films and shows in the near future, the star expressed her interest was not that at the moment.
The 26-year-old has decided to make Twitch her priority at the moment. She already was an avid streamer who likes to engage in popular titles like Valorant and Fortnite. But it is not the competitive spirit of these games which pushed Grace into choosing Twitch.
The reason that she decided to divulge more into streaming is the lack of respectable etiquette one producer showed towards her. In a recent video, Grace talked about a shocking incident that she faced. One of the producers of her movies approached the star for s*xual favors through his close confidantes.
The producer's s*xual advances and the extremely negative experience of getting approached in such a manner are what pushed the star to concentrate on streaming more. The main cause of her not accepting many scripts lately is subsequently a byproduct of this devastating experience that she faced.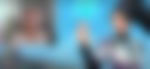 As for her streaming persona, Grace Van Dien streams on Twitch with the username BlueFillie. She can be seen streaming with popular Valorant streamers like Tarik.
Moreover, it seems like she is in for the long run as well. That is, one of her recent tweets was talking about how she has signed with an organization. It seems like the talent artist/ gamer is going to be an official content creator for the unrevealed franchise.
signed to an org 🔏🤍
will be streaming more soon 👼🏼

— Grace Van Dien (@GraceVanDien) February 9, 2023
ADVERTISEMENT
Article continues below this ad
The actress additionally stated that she would be waiting for a unique project to come her way.
as i get older, my work priorities are changing. i'm waiting for the right project/the right people to work with. 🎥🤍 it's nice to feel calm.

— Grace Van Dien (@GraceVanDien) March 9, 2023
ADVERTISEMENT
Article continues below this ad
She stated that she would be waiting for the right project with the right people. Until then, the fans can get to watch her on her frequent Twitch streams.
Watch this Story: Biggest Steamers Who Left Twitch and Switched to YouTube