Stunning MLB Shot Puts Elden Ring and Shohei Ohtani In One Frame
Published 04/08/2022, 1:20 PM EDT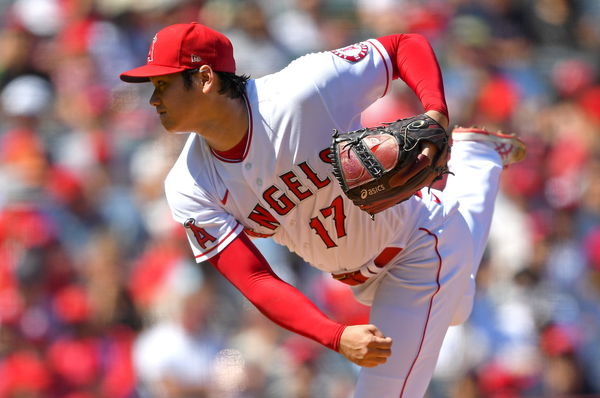 As you can see in the tweet below, there appear to be Pac-man logos behind with Bandai Namco branding on the screens behind the batter. Well if you are wondering what this out-of-place branding is doing in an LA Angels game, you would be pleased to know that the gaming giant has collaborated with the baseball team in a sponsorship agreement.
ADVERTISEMENT
Article continues below this ad
ADVERTISEMENT
Article continues below this ad
WATCH THIS STORY –Toughest Video Game Bosses of all time
Bandai Namco starts a new deal with Baseball team Los Angeles Angels
Los Angeles Angels have collaborated with the gaming giants Bandai-Namco who are known for their popular games such as Pac-Man, Elden Ring, Tekken, and many more. This move came in right after the gaming giants moved their headquarters to Irvine, California. This is one of the reasons which has sparked this new deal between the two parties.
As reported by Comic Book Gaming, Dennis Kuhl is really excited about the partnership and has said, "We are thrilled to welcome Bandai Namco to the Angels Partnership Family," said Kuhl. "With Bandai Namco moving their US headquarters to Orange County, and our shared objective of entertaining millions while supporting our local community, this is a natural fit between our brands that I know our fans will enjoy."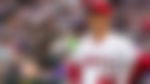 ADVERTISEMENT
Article continues below this ad
It is indeed impressive to say that Major League Baseball teams have a very prominent history with gaming. This was when Nintendo chairman Minoru Arakawa purchased a major stake in Seattle Mariners, which helped them as a major bailout.
CEO and president of Bandai Namco Holdings USA Inc. has said, "We are proud to partner with the Los Angeles Angels and support California's first MLB club as we bring our own teams together under one roof at Bandai Namco's new US headquarters in Orange County," said Momoi.
"It's thrilling to think that the Bandai Namco brand and signature icons such as Pac-Man, which has been delighting our fans for more than 40 years, will now help bring even more excitement to baseball fans as they sit in beautiful Angel Stadium. We invite members of the Orange County community to learn more about Bandai Namco, a company who has created and published some of the world's most recognized and adored entertainment products."
ADVERTISEMENT
Article continues below this ad
What do you think of this new deal with LA Angels and Bandai Namco? Let us know in the comments.