Stunning Taylor Swift Livery Sends Forza Horizon 5 Fans Into Meltdown
Published 12/07/2021, 3:40 PM EST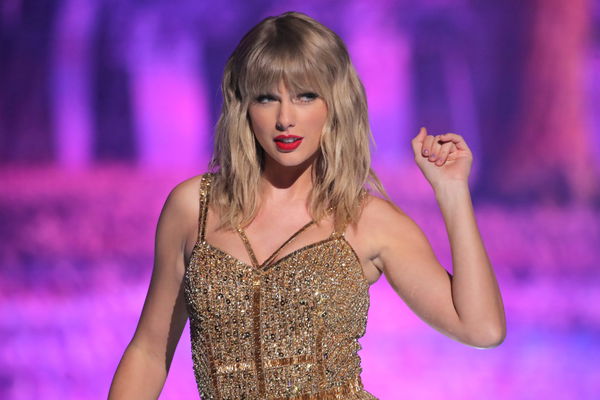 Forza Horizon has certainly hit the ground running. Featuring phenomenal graphics, the game has been quite well received. To increase replayability and personalization, the game has a feature of Liveries. For a player, deciding Liveries is no small task. With almost infinite customization options, the limit to what can be a cool livery is bound only by the creativity of a player  However, this particular livery has blown the minds of fans.
ADVERTISEMENT
Article continues below this ad
Watch Story: Most Hated Features of Fortnite Chapter 2
Taylor Swift's hilarious appearance in Forza Horizon 5
ADVERTISEMENT
Article continues below this ad
This famous and iconic pop star is making a comeback with her new albums. However, she is not bound only by the gaming industry but it appears that a player went through the painstaking process of adding a picture of hers as a livery for their vehicle.
A bewildered user took to a Reddit post to showcase the livery they encountered. The user so bewildered by how real to life it looks that they wondered whether or not images can be imported as liveries as well.

The post was quick to make rounds on the subreddit and has accumulated more than a whopping 4 thousand upvotes. The livery option in the game allows players to fine-tune, polish and customize vehicles to whatever extent they want. They can make the most ridiculous designs appear in the game. Players can now share their creations with the community as well as download them.
ADVERTISEMENT
Article continues below this ad
However, making a livery such as this is by no means easy. A person who wishes to make a living such as this needs to comb through at least 1000s of layers. The game does not allow free-hand drawing. Instead, it features pre-made shapes. So technically, someone spent hours of hard work and effort trying unsuccessfully to replicate the pop star's likeliness in this game.
Forza Horizon 5 has seen plenty of unique and interesting liveries. Another amusing and fun livery is that of the Mystery Machine from Scoby Doo.
ADVERTISEMENT
Article continues below this ad
Players will have to watch out though, otherwise, if their liveries are offensive, they can be subject to harsh bans.