Subtle Change to a Two-Year-Old Viral Video Displays MrBeast's Unwavering YouTube Commitment
Published 05/12/2022, 9:55 PM EDT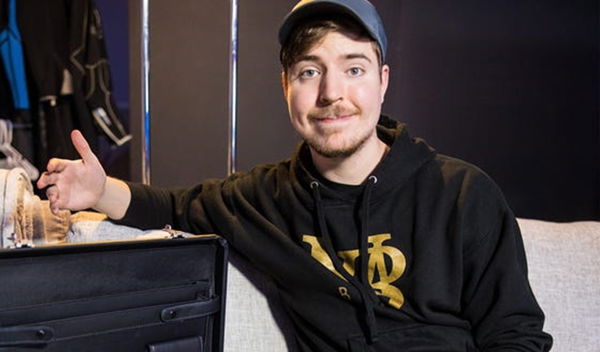 MrBeast is one of the most popular content creators in the community. Furthermore, he is on his way to crossing the 100 million subscribers milestone and receiving the Red Diamond Play Button. Some fans also believe that he might even surpass PewDiePie soon in the future.
ADVERTISEMENT
Article continues below this ad
Currently, there are only four YouTube channels (YouTuber PewDiePie, the Indian music label T-Series, Cocomelon, and SET India) that hold the Red Diamond Play Button. Jimmy Donaldson, better known as MrBeast, is famous for his giveaway content and charity events.
Moreover, a few days back, MrBeast's manager spotted a hidden detail in MrBeast's team's work regarding his video thumbnails. Recently, one Reddit user revealed a thumbnail change in one of the old Jimmy's videos confirming his manager's intriguing observation.
ADVERTISEMENT
Article continues below this ad
A Reddit user discloses MrBeast and his team's secret YouTube thumbnail strategy
Jimmy has a huge fanbase in the community and over 90 million subscribers on YouTube. Furthermore, he outshined all YouTube stars by having the highest net worth of $54 million last year. Thanks to his entertaining content and hard work over the years, he was able to build a huge empire on the platform.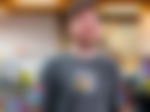 However, Jimmy's manager baffled Logan Paul and several others with an intriguing observation. He revealed that MrBeast's team changes his old video thumbnails. Indeed, many fans were taken aback by his interesting finding. Moreover, a Reddit user recently shared a thumbnail changed image and proved the claims of Jimmy's manager.
WATCH THIS STORY: The Most Ridiculous Things YouTube Star MrBeast Owns
After watching the Reddit user's post, several fans left their opinion behind Jimmy's strategy in the comments. One comment read, "Considering he is working on two large videos at once, I can see why he might be trying to get more views off of older content."
Whereas, another fan said, "He has someone who works for him, when they can't work on current stuff because of filming/production delays they are going to do stuff like this." Interestingly, one fan also suggested an interesting advice for Jimmy and his team.
ADVERTISEMENT
Article continues below this ad
They said, " It could be as the videos are redone for other languages, they make new thumbnails. Maybe they just replace the old one with the new one they already made." What are your thoughts on MrBeast's changing his old video thumbnails? Let us know in the comments down below.
ADVERTISEMENT
Article continues below this ad
A Reddit user recently unfolded the secret strategy of MrBeast behind his old YouTube videos thumbnail changes. Read here to know more about it.