"Switch Is the Best Things to Happen…": Fire Emblem Fans Left Awe-Struck as Nintendo Announces the 'Manga Series' Based on the Beloved Franchise
Published 01/20/2023, 1:50 PM EST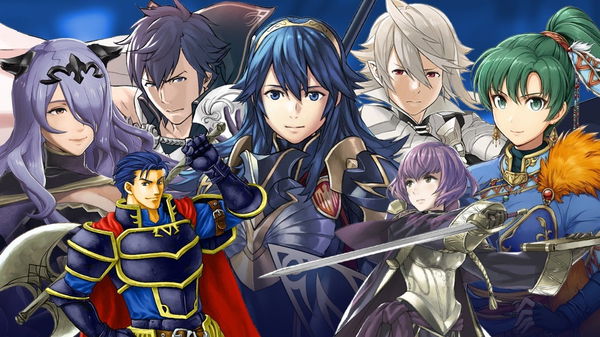 Fire Emblem Engage was launched for Nintendo Switch very recently. It is very telling that the game is actually earning a lot of praise from anyone who is playing it. There are a number of reasons behind that. The biggest is Nintendo's dedication to primarily providing players with a game that is actually worth playing.
This game has a mix of numerous new and old ideas. The developers have also tried their best to make it more approachable than most games in the series.
Other than making this game approachable for new players, it appears Nintendo plans to do one more thing to attract new players to this game.
ADVERTISEMENT
Article continues below this ad
Nintendo has announced a Fire Emblem Engage manga adaptation!
Nowadays, game developers bring their games to newer mediums in different ways. Sega brought Sonic to the general populace through cartoons, comic books, and most recently, through a number of movies that were pretty well made.
Konami brought its Castlevania series to the non-gaming crowd by partnering with Netflix for an anime series. The series was met with very positive responses from its fans and any person who was not familiar with that series beforehand.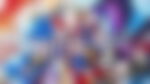 The biggest and most recent is The Last of Us HBO series. Sony partnered with HBO to develop a series based on one of PlayStation's most successful and celebrated video games. The series also involved a bunch of people involved in the original game. Most prominent of them is the game's creative director Neil Druckmann.
This series has also received universal acclaim, and once again non-gamers are appreciating it.
Nintendo is now going on a similar path. Its movie based on Super Mario Bros. is already on the way, and now they have decided to release a manga series based on Fire Emblem Engage.
This series is said to be representing exactly what the games are, and people are expecting it to pull enough crowd to make this game more successful than any previous title in the series.
This adaptation would start in February 2023 and would be featured in the weekly Shonen Jump.
The Fans of Fire Emblem Engage are pretty excited about this series
The appearance of this series in the form of manga has a number of fans pretty hyped. Fans are also expecting this series to find greater success than previous games thanks to this new approach. While others can't wait to see how this new venture of Nintendo's turns out.
I can't wait to start Fire Emblem Engage.

Switch is the best thing to happen to the Strategy RPG genre in so long.

Fire Emblem/Disgaea/Valkyria Chronicles/Mario+Rabbids/Tactics Ogre/Front Mission/Triangle Strategy/NIS Classic SRPGs and more on the same platform.

— Stealth (@Stealth40k) January 20, 2023
Kazuro Kyou is confirmed to be the artist, known for Hime-dol!!, Houkago Idol, Dead-End-Host.

Kazuro Kyou seemingly hasn't been super active in awhile, but working on a property as popular as Fire Emblem globally, is probably too good of an offer to pass up on! pic.twitter.com/IILzdsGJ9F

— Stealth (@Stealth40k) January 20, 2023
Do we know if it's going to be a Japanese release only or it's going to be released and translated here too?

— Isak Wolff (@Emblemmaniac) January 20, 2023
Interesting

So does this mean we can get the ARMS comic series? Lol

— Polley001 (@Polley001) January 20, 2023
ADVERTISEMENT
Article continues below this ad
Woah I wonder if that will be part of the subscription we have here.

— Dust (@Chaoskiller2000) January 20, 2023
ADVERTISEMENT
Article continues below this ad
WATCH THIS STORY- Ranking The Highest Selling Nintendo Games of All Time
What are your thoughts on this adaptation? Do you think it will grab the audience's attention? Share your thoughts in the comments below.