Sykkuno Gets Chirpy as Roommate Valkyrae Plays "Mom" Role to Perfection on Mother's Day
Published 05/09/2022, 2:44 PM EDT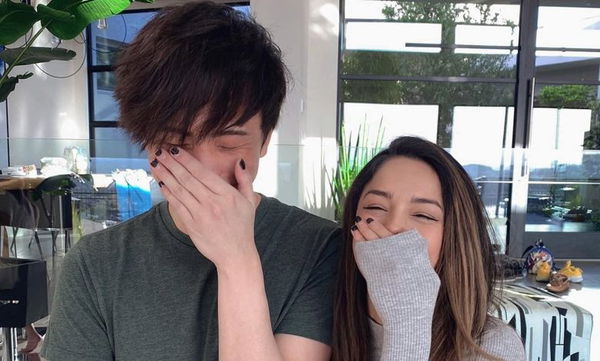 Valkyrae and Sykkuno share a relationship that is quite special for any onlooker. The pair are often seen streaming Valorant together, and the two share quite a wholesome nature towards each other.
ADVERTISEMENT
Article continues below this ad
In one of the previous streams, Rae had mentioned that Sykkuno becomes protective just like a brother. To warrant another incident speaking of the same bond, here is a clip of Valkyrae and Sykunno playing Valorant.
ADVERTISEMENT
Article continues below this ad
Valkyrae and Sykunno share another bit of their ideal relationship this Mother's day
If you don't already know, Valkyrae and Sykunno are currently living together at the same place. The internet has always been quite gaga over their relationship since they make an amazing pair of streamers in the community.
Recently, while the two were streaming Valorant along with two other streamers, Rae casually ended up saying, "I guess someone needs me today, it's mother's day. I'm here for your chat…"
The chat started calling her 'mommy' and she got flushed out with this. Rae was quick to exclaim, "I am not your mother." Even so, the YouTube queen also mentioned how an anonymous Twitter user actually ended up declaring her as a mother.
When Sykunno and the others joined in, Sykunno wished everyone Mother's day. Rae mockingly reacted by saying, "Thank you, son!"  
As everyone was reacting to Rae's funny reaction, Sykkuno tried telling the stream about Rae. He said, "I think in our house, Rae is more like…" and Rae immediately reacted by exclaiming, "What!? What am I?" 
WATCH THIS STORY –  Fortnites Latest Tilted Destroyed Update Has Some Insane Secrets!
Then Sykkuno went on to say, "I feel like Leslie is the captain of our house. I feel like I am the…if our house were one piece, I'd be like cotton candy-loving Chopper, and Rae would be like..not sure, but I'd be the house cat, yeah I'd just be like..chilling."
ADVERTISEMENT
Article continues below this ad
As of now, it is no secret that Sykkuno and Valkyrae are living together. As much as Skykkuno might try to hide this fact, it is now a well-accepted storyline.
Sykkuno appeared to have blown his cover earlier in a stream when he began recounting a narrative about discovering a ukulele. He recognized he was ready to reveal his location soon.
ADVERTISEMENT
Article continues below this ad
Perhaps this prompted him to declare that he discovered the instrument in a room in his apartment that he was unaware existed—his apartment, in this case, being a room in Valkyrae's residence. While this was a dead giveaway, observant viewers may have also detected Valkyrae's "screeches" in the background of some of Sykkuno's solo feeds.
What do you think about this amazing relationship between these two streamers? Let us know in the comments.