SypherPK Reviews Fortnite Chapter 2 Season 6 and Predicts Season 7
Published 05/17/2021, 12:49 PM EDT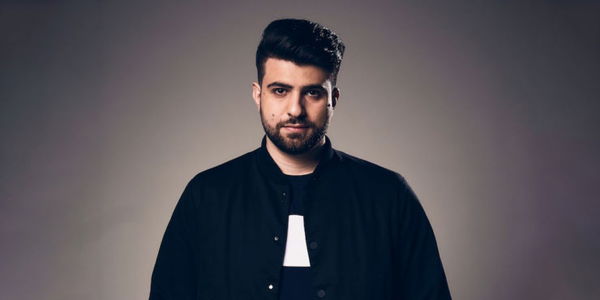 ---
---
Ali Hassan, more commonly known by his online alias, SypherPK, is a Fortnite YouTuber. In his most recent video, Hassan gives his honest opinion about Fortnite Chapter 2 Season 6. Furthermore, Sypher details what we should be expecting from Season 7.
ADVERTISEMENT
Article continues below this ad
Ali admits he enjoyed the major changes made to the map of Fortnite, the introduction of the crafting system, and the implementation of primal and mechanical weapon variants. Despite this major overhaul to the game, players still suffered at the hands of the primal shotgun which was 'broken' at the time.
Fortnite Chapter 2 Season 6 gave players a wider array of weapons to choose from. This includes various variations of bows that have seemed to become the new 'meta' of the game. In addition to this, we also received the fan-favorite Recycler. This is essentially a rocket launcher that absorbs materials to replenish its ammunition.
ADVERTISEMENT
Article continues below this ad
Speaking on things he found underwhelming during the season, Sypher bought up the possibility that Chapter 2 Season 6 will not have an in-game event. Epic Games broke away from their tradition of end-of-season events during Chapter 2 Season 6 itself, when they introduced the Zero Point Finale as a mission to initiate season 6.
Additionally, Raptors, wolves, and other animals had no significance in Fortnite other than providing materials. This season we also received very few map changes, if any. Thus, it seems like Epic did not utilize these elements to the fullest.
SypherPK predicts Fortnite Chapter 2 Season 7
Later on in the video, Sypher predicts what Season 7 will bring to Fortnite. Firstly, he believes that Epic should add weapon attachments to the game. This will enhance the existing crafting system and allow players more customization over weapons.
ADVERTISEMENT
Article continues below this ad
Fortnite's building and editing system has not received much attention of late. Since the building is an element unique to Fortnite, Sypher hopes to see more edit and build options and materials. He also expects to see unique points of interest added with the new season.
Season 7 seems like it will arrive in early June. Do you agree with Sypher's review of Fortnite Chapter 2 Season 6? Let us know what you think in the comments down below.
ADVERTISEMENT
Article continues below this ad