SypherPK Sarcastically Blasts TimTheTatman As Streamers React to Move From Twitch to YouTube Gaming
Published 09/02/2021, 10:59 AM EDT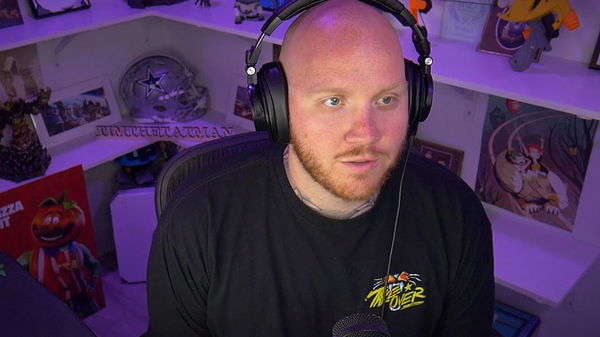 ---
---
More drama on Twitter has taken place following the news of TimTheTatman's exit from Twitch. Now, SypherPK has offered his reaction to the news stating that it is a bad move. The 25-year-old streamer unleashed several sarcastic tweets targeted at Tim for making the jump. He stated that his respect for the streamer has gone downhill.
ADVERTISEMENT
Article continues below this ad
Can't believe TimTheTatman turned his back on what made him, when is the last time he's played Overwatch? Or Fortnite?

My Respect 📉📉📉

— SypherPK (@SypherPK) September 2, 2021
ADVERTISEMENT
Article continues below this ad
However, the streamer later on clarified that he was merely poking fun at Tim and the community had failed to catch the obvious sarcasm. SypherPK is a big fan of Twitch's streaming platform and he also maintains a massive community around Fortnite on YouTube. So it is safe to say that he only made these jokes to provide entertainment and nothing more.
How come some people are fully grown but can't detect obvious sarcasm 😔

— SypherPK (@SypherPK) September 2, 2021
Twitter reacts to SypherPK roasting TimTheTatman
Naturally, something of this nature was never really going to get swept under the rug, especially on Twitter. Fans and prominent streamers flocked to the thread to offer their thoughts as Tim signs off from Twitch.
Former professional Fortnite player for Cloud9 and Pyronic Gaming, Criz shared his thoughts in the thread. He sided with SypherPK's comments and backed him for making obvious jokes that everyone missed.
DrLupo, who made a similar jump to YouTube Gaming like Tim, also reacted to Sypher's comments. It seems like he did not catch the sarcasm and took the comments on the face valve.
JackCourageJD also hopped on the thread to share his thoughts about the tweets. He is one of the most prominent streamers of YouTube Gaming and has been a part of the platform for a long time and he also agreed with DrLupo.
ADVERTISEMENT
Article continues below this ad
Another Twitch streamer, Dakotaz, responded on the thread siding with SypherPK. Apparently, he understood Sypher's intention and what he was trying to say.
ADVERTISEMENT
Article continues below this ad
Tim already clarified his stance on why he made the move towards YouTube Gaming. The streamer misses his time with Dr Disrespect, who was permanently banned from Twitch for undisclosed reasons. He wanted to reunite with his friend and once again be able to spend quality time with Doc.
Watch this story: Top Selling Game Consoles
Trending Stories