SypherPK Showcases New Mythic Weapon, Car Mods and NPC's in Fortnite
Published 04/14/2021, 11:40 AM EDT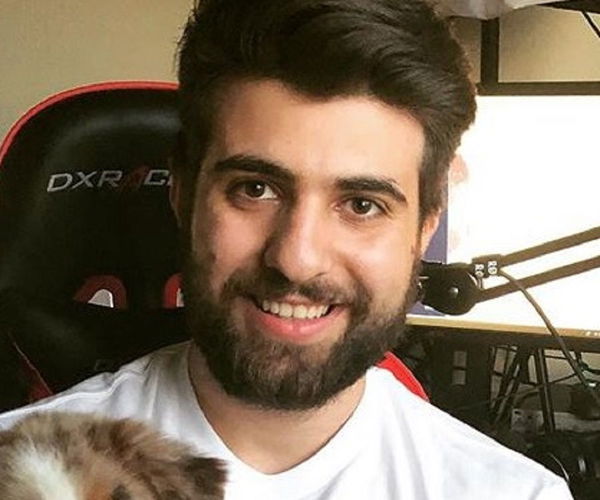 ---
---
Fortnite YouTuber SypherPK has been extremely consistent with his content lately. In his most recent upload, Sypher showcased the changes that Epic made to Fortnite in the latest version 16.20 update. The update sees the addition of new vehicle modifications, weapons, and a new NPC.
ADVERTISEMENT
Article continues below this ad
The recycler has been one of the latest additions to Epic's Battle Royale. It has the unique ability to absorb ammunition from nearby objects, thus giving it infinite ammunition. Until recently, the rarest available variety of the weapon was the Epic variant. However, with the update, Epic has introduced a mythic variant that does  86 damage compared to the others, which do 75 damage.
The mythic recycler has replaced the mythic primal shotgun in the sense that you can now obtain the mythic recycler after you eliminate the Spire Assassin. You will find the assassin patrolling the top level of the spire tower. The mythic variety of the primal shotgun was recently nerfed as it was previously perceived as overpowered. As a result, the weapon now does a maximum of 57 damage.
ADVERTISEMENT
Article continues below this ad
SypherPK showcases new NPC and vehicle mods now in Fortnite
Sypher also shows off the newly introduced ability to customize parts of cars in Fortnite. So far they have only introduced one upgrade with this update. These are the off-road wheels that must be thrown onto a car to be equipped. The wheels provide better traction and grip when climbing uneven surfaces and steep slopes.
If you visit Chonky Customs to the South of Catty Corner, you will now find a new NPC by the name of Sparkplug. The NPC is based on the skin popularized by the pro player NRG Clix. Sypher describes her as the "ultimate upgrade NPC" because she sells mechanical parts which are used in crafting and she can upgrade weapons.
Popular Fortnite data-miner Hypex has also predicted the release of two new bow variants. First, the grappler bow, which we can only imagine features some elements of the grapple gun. Second, the splinter bow which Sypher assumes is an arrow that splits into multiple arrows upon impact.
ADVERTISEMENT
Article continues below this ad
Are you enjoying the new version of 16.20 patch in Fortnite? Let us know in the comments down below.
ADVERTISEMENT
Article continues below this ad