SypherPK Showcases the True Power of UFOs in Fortnite
Published 06/16/2021, 4:57 AM EDT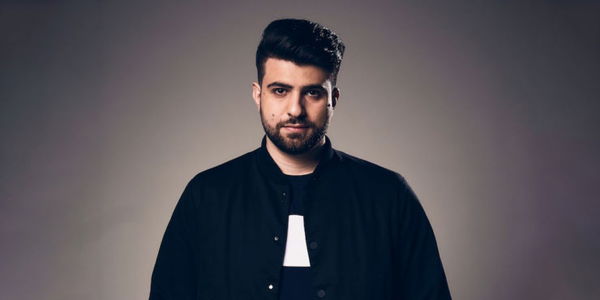 ---
---
SypherPK is one of the most beloved Fortnite YouTubers. While he consistently uploads videos throughout the year, some of his most exciting ones are usually released at the start of a season. His latest video showcases just how 'broken' some of the new vehicles in the game can be.
ADVERTISEMENT
Article continues below this ad
Fortnite Chapter 2 Season 7 is based around an alien invasion of the battle-royale island. The map is now covered with alien soldiers and tons of new alien technology. This includes new weapons and vehicles. UFOs are possibly the most "overpowered" addition to Fortnite.
UFOs can be found in Fortnite locations outlined in a purple hue. You will have to bring down the UFO and defeat its alien pilot in order to gain control. There are about three UFOs at every location written in purple.
ADVERTISEMENT
Article continues below this ad
SypherPK, Ninja, and team troll players with the 'overpowered' UFOs
In his video, Sypher is in a game of squads with Ninja, Dr.Lupo, and Courage. The group manages to get one UFO each and wreak havoc on their opponents. Utilizing the vehicle's lasers and teleportation mechanism Sypher and his team are able to capture the coveted Victory Royale with 20 kills.
Cosmic chests are essentially chests trapped in a purple crystal. In order to open it, you will require all members of your team to strike the stone one by one until it breaks. This chest delivers extremely high-tier loot.  Sypher and his squad are lucky enough to obtain three purple RPGs from the chest.
Watch this story: Top fortnite streamers
ADVERTISEMENT
Article continues below this ad
Alongside the UFOs, players can now utilize a wide array of overpowered weapons. It ranges from the recon scanner, which reveals the location of your enemies to the Rail Gun which is an alien laser sniper.
In addition to this, Fortnite has also included Superman this season. It is safe to assume that the Son of Krypton will have a crucial role to play in our battle against the alien invaders.
Epic really went all guns blazing when it came to content for this season of Fortnite. What do you think is the most overpowered item in Fortnite Chapter 2 Season 7? Let us know in the comments down below.
ADVERTISEMENT
Article continues below this ad