SypherPK Takes a Hilarious Jab at Young Fortnite Streamers
Published 03/18/2021, 1:36 PM EDT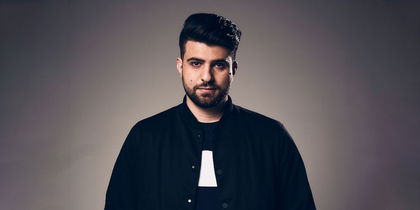 ---
---
The landscape of modern-day streaming and content creation has certainly changed. Fortnite content creator SypherPK acknowledged the massive changes as well with his recent tweet that attracted the communitiy's reaction. He shared a hilarious tweet poking fun at the modern-era of streamers, while directly drafting a comparison to his humble beginnings.
ADVERTISEMENT
Article continues below this ad
The tweet has attracted a mixed reaction from the community as the streamer also shared an interesting photo. He highlighted a key issue with today's generation that places too much emphasis on gaining attention on social media.
ADVERTISEMENT
Article continues below this ad
15 year old Fortnite kids in 2021: single, no earnings, trying to ratio tweets with 5 followers.

15 Year Old SypherPK: Uploads amazing RuneScape content, Can dunk a basketball, focused and committed to the grind. pic.twitter.com/4YzJSodHC6

— SypherPK (@SypherPK) March 18, 2021
The streamer's joke ended up attracting both positive and negative reactions. He merely tried to state a positive message with the tweet that contained golden advice for a young crop of streamers. Staying on the grind is far more important, and social media clout should matter much in the initial days. He clearly stated that his recipe of attaining success has always been consistent hard work.
Twitter reacts to SypherPK poking fun at young Fortnite streamers
Naturally, the tweet attracted a lot of flak from the community, as it portrayed young streamers in a negative light. The community came together to share their reaction, while there were indeed a few notable names who agreed with him.
TimTheTatman offered his reaction with a single elongated word.
Nickmercs does not seem to know what to think or say in this matter. Although, it seemed like he agreed with SypherPK's statement.
Ah man… idek where to begin really

— FaZe Nickmercs (@NICKMERCS) March 18, 2021
This fan called the tweet unnecessary, as it was only going to attract a negative reaction from the community.
srry, but what is the point of this tweet? how is it relevant, besides criticizing a LOT of people?

— LitClipz (@LitClipzYT) March 18, 2021
This fan seemed to have understood the point that SypherPK was trying to make with his tweet,
I'm taken over 6k earned and I think ratio is stupid especially when they try and it makes no sense

— r3_RING (@Fl1xRing) March 18, 2021
However, negative reaction continued to pour in on the thread. The tweet even compelled this fan to unfollow the famous streamer, as he did not agree with the statement.
Ok, this tweet made me unfollow you. Why so salty? Guess you still have to learn a lot. Bye..

— Jantrax (@Jantrax_NL) March 18, 2021
ADVERTISEMENT
Article continues below this ad
The message was quite clear for the new streamers. Focus on creating content instead of chasing social media attention. It looks like this young 12-year-old fan was intelligent enough to decode the streamer's thought.
Thankyou im only 12 and i may be young for content creation but thanks for that message! 🙃

— phizx (@phizxyt) March 18, 2021
ADVERTISEMENT
Article continues below this ad