WATCH: Ludwig Destroying Valorant Pro by Siding With a "Sentinels Player"
Published 01/22/2023, 2:10 PM EST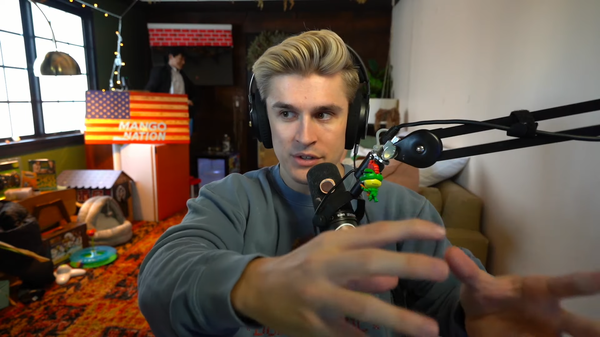 Riot's popular FPS shooter Valorant sure has a lot of fun events. From the VCT Challengers to the Knights' weekly tourneys, the game has a lot of excitement-filled content. We have gotten the chance to witness some of our favorite stars in action through all these events.
The fun and excitement of all these increases when the event is organized by our favorite stars. The recent Ludwig x Tarik invitational was one such thing that surely was very engaging. Especially as two amazing content creators, Ludwig and Tarik were hosting it. The community got to see some top-tier teams competing. Along with that, the host themselves were seen at the neck of each other during their matchups.
Ludwig was seen using a very sneaky strategy to get the better of his co-host, Tarik.
ADVERTISEMENT
Article continues below this ad
The Ludwig x Tarik Valorant invitational: Ludwig's secret trick
Ludwig is one of the funniest and most creative content creators on the internet. And Tarik is an exceptional player who has proven himself to be a great content creator. So, when they both decided to host an event, it was no wonder that it would be a hit. An interesting part of the event was them facing off each other in a match.
Ludwig had a pre-planned strategy to get the better of his co-host. So, during their match at the Invitational event, he did something insane. In the map Haven, Ludwig asked Sentinels' pro player Zekken to play on his behalf to kill Tarik in the game.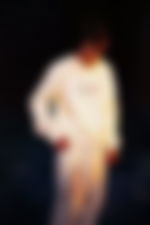 Zekken was more than happy to do so. While Zekken was fighting Tarik, Ludwig sneaked into the room of the OfflineTV team. As soon as he died at the hands of Zekken, Tarik was laughing and shocked at Ludwig killing him as he thought Ludwig was playing. But in reality, he was standing right beside Tarik and gave him the shocker of his life by tapping Tarik's shoulder.
ADVERTISEMENT
Article continues below this ad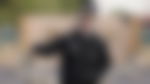 Tarik's reaction was hilarious as he took some time to realize it was not Ludwig who was playing. This sure was an entertaining moment to watch.
Ludwig was using his invitational to create amazing content like this. In another segment, he was seen testing the aim of some of the Valorant pros. He recreated the range from the game, and Ludwig himself became the target for the pro players. This too was a fun-filled video to watch.
ADVERTISEMENT
Article continues below this ad
Finally, The Guard rose to the occasion and won the Ludwig x Tarik invitational beating TSM by 2-1.
Watch this Story:  5 Agents to avoid in Valorant