Tech Wizard's Bewitching Controller Innovation Sheds the Need to Even Move Your Facial Muscles!
Published 04/16/2022, 5:15 PM EDT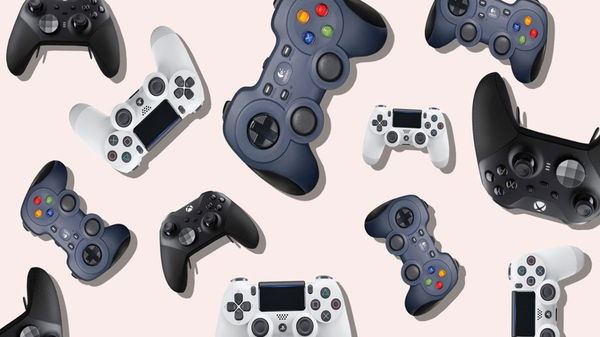 While there have been many technological breakthroughs in the past years, sometimes there comes a moment where an unimaginable invention shocks everyone. It looks like there's already a latest example falling under this category, which is likely to surprise all the people on the internet. However, one interesting thing about it is that it comes with the blend of video gaming and human face.
ADVERTISEMENT
Article continues below this ad
Apparently, an extremely passionate tech enthusiast in robotics somehow accomplished a way to control human facial expressions. What's shocking to know is that he's done that with the help of a controller.
Tech geek's invention enables movement of facial eyebrows with a controller!
ADVERTISEMENT
Article continues below this ad
Talking about the rare incident, then a user on Twitter recently shared a clip showing him using a controller. But it was different in a lot of ways, to say the least.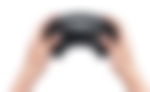 The tech wizard showcased his face, attached to many thin wires with a gaming controller. As the video progressed, it depicted how using various buttons triggered multiple muscle movements on the face of the user.
WATCH THIS STORY: Top–Selling Playstation, Xbox, and Nintendo Consoles of All Time
For example, while pressing the top triggers of the device, his eyes were closing in and then opening back. On the other hand, using few more controls caused his face to make weird expressions. And it was all based on using the controller, at least going by what the video was showing.
In his tweet, the user mentioned that he was able to finally control facial muscles with hardware like a game controller. Moreover, what's even more amazing to note is that this demonstration can also be performed using a Nintendo Switch, PS4, or even a keyboard. That's because, as per the inventor, he's used the joy command input for this experiment. Technically, it's called the ROS-Face project.
ADVERTISEMENT
Article continues below this ad
Going by an official description, the objective of this project is to manipulate human muscles with the help of the ros-system. With this, doing it will be as easy as using a robot!
However, caution is also given by the inventor for anyone who tries to replicate this. Using it will be at one's own risk and the creator won't be responsible for the occurrence of any kind of accident.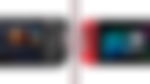 ADVERTISEMENT
Article continues below this ad
All things considered, though, this latest crossover of technology, gaming, and human body seems to be quite unique. At the same time, it's very useful for anyone who's too lazy to even give an expression out of their face.
What are your thoughts on this? Let us know in the comments.