Teenage Mutant Ninja Turtles: Shredder's Revenge Early Reviews Shine Bright Amid Massive Hype
Published 06/16/2022, 8:22 PM EDT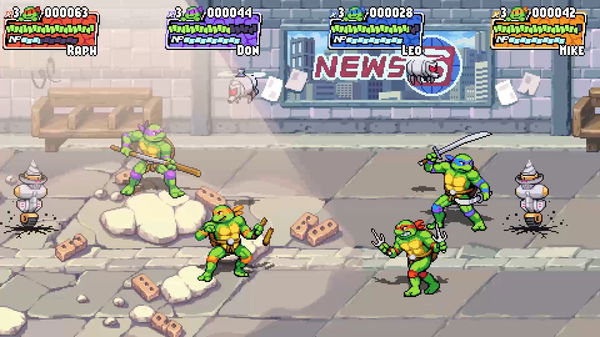 Teenage Mutant Ninja Turtles: Shredder's Revenge is all set to hit PC, Xbox, PS, and Nintendo stores today. Die-hard fans of the classic franchise are all pumped up for the release. To top up their anticipation, the game has already found a heavily positive space among popular critics. However, fans looking for a long, replay-able campaign will be disappointed!
ADVERTISEMENT
Article continues below this ad
Teenage Mutant Ninja Turtles is a huge franchise of comic books, animated series, video games, films, and much more. It started back in 1983, and from the looks of it, the franchise still stands stronger than ever. The fandom was looking for a modern reboot of the original Teenage Mutant Ninja Turtles style for a long time.
ADVERTISEMENT
Article continues below this ad
Teenage Mutant Ninja Turtles: Shredder's Revenge gets an A before its official release
Luckily, Tribute Games has offered their impeccable expertise to create one of the best blends of arcade-style and modern mechanics while preserving the original taste of Teenage Mutant Ninja Turtles in Shredder's Revenge. According to the critics who had the opportunity to play an early copy of the game, Shredder's Revenge is a complete win for all fans out there.
A fan took to Twitter to share the ratings he collected from notable critics and the numbers look great!
"Shredder's Revenge is a must-play for both TMNT and beat-'em-up fans alike." DeAngelo writes in his review on Digital Trends, giving the game a 100/100. That's a huge score!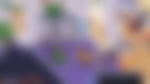 Hardcore Gamer says, "Teenage Mutant Ninja Turtles: Shredder's Revenge caters to a specific niche audience, but couldn't have done a better job of it."
While most critics adored the game's soundtrack, controls, roster, design, and the all-new multiplayer, some pointed out the lack of creativity. "This heartfelt, engaging reprise of a classic falls just shy of greatness due to a lack of fresh ideas and endurance." PC Gamer says.
WATCH THIS STORY: Ranking the highest-rated Nintendo games of all time
All in all, the retro beat 'em up title inspired by the 1980s has impressed almost every critic and thus, has garnered a very credible overall score. For fans of the original arcade, Shredder's Revenge will undoubtedly be a treat with all the popular characters and locations from the franchise returning.
Almost forgot this is coming out tomorrow!, can't wait to play

— Zer0 (@Ul_711) June 15, 2022
Since Shredder's Revenge is an arcade-inspired beat 'em up, most fans of the genre expected the campaign to be short. However, it also includes an intriguing multiplayer mode that can be played over and over again.
Behold.

Streets of Rage
Final Fight
Turtles in Time
River City Ransom
Double Dragon

Once they're done. There's not much left to do.

It's called arcade beat em up for a reason.

— I Am The Dave || David Cameron (@GamerBhoy89) June 15, 2022
Would a personal pan pizza change your scores, critics?
This was a no-brainer from the start, and you can add at least one point to each review because I bet none of the reviewers were given the personal pan pizza.

— Tom (@wufflehouse) June 15, 2022
That sounds… good?
Man I wish we'd get a TMNT RPG type of game from a AAA company.

— Rasmus Sarin 🇫🇮 (@RasmusSarin) June 15, 2022
It is what it is, and it nails being that.

Good news for fans of old school TMNT and the beat em up genre.

— Big McLargehuge (@MrKerthunk) June 15, 2022
ADVERTISEMENT
Article continues below this ad
Shredder's Revenge is still the nostalgic 16-bit arcade experience with new exciting elements like 6-player multiplayer, some new mechanics, and a single-player story mode.
ADVERTISEMENT
Article continues below this ad
Are you excited about trying out TMNT: Shredder's Revenge? Let us know in the comments!