10 Things Apex Legends Streamer and FPS Streamer of the Year Aceu Can't Live Without
Published 03/12/2023, 11:30 AM EDT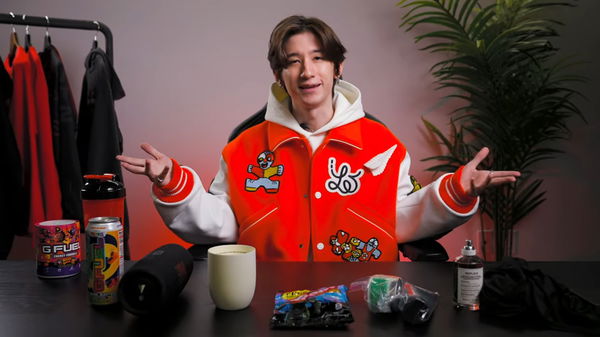 QTCinderella recently hosted the second edition of The Streamer Awards, which was a huge success. Many famous streamers came together at the event, and many of them won awards in various categories. The winner for FPS Streamer of the Year was Brandon "Aceu" Winn.
Aceu needs no introduction, as he is a former professional CS:GO player. But now he is a streamer for Sentinels and known for his mind-blowing Apex Legends streams. His fans admire to be an excellent FPS player like him, so it's not a surprise he won the title at the latest Streamer Awards.
Aceu's fans are always eager to know more about him. So, the streamer recently revealed the ten most important things that he can't live without in a recent video for Sentinels YouTube channel.
ADVERTISEMENT
Article continues below this ad
Aceu mentions the 10 things he cannot live without
The Apex Legends pro started his list with a "life-changing" item, an External Hard Disk. Aceu shared how he lost childhood memories, clips, and much more when his older internal hard disk died. For the second important thing, the 27-year-old claimed to be Uniqlo Undershirts, which also he claimed to be life-changing because of their comfort.
Winn has great hair, and such gorgeous hair needs to be well taken care of. So the third most important thing is none other than Hair Products. Now the next thing he can live without is Scented Candles. The streamer mentioned that he enjoys a well-scented home as it helps him set a comfortable mood, which eventually helps his mind.
ADVERTISEMENT
Article continues below this ad
The next most important thing for Aceu is his Speaker, as he loves listening to music. Now a list of things someone can't live without is incomplete without food, so this streamer got Gummy Worms as the go-to snack. Following some music and food, the 2023 FPS Streamer of the Year needs his accessories, as he feels that "your fit's good, then you play good."
Cologne is another essential object for the streamer, as he stated that he cannot bear bad odors. A Bag is a no-brainer here. The benefits of this are innumerable, and it is no wonder that Aceu considers this as one of his top 10 essentials. Finally, he must always have a G-Fuel drink on hand, claiming that it is what keeps him going during his long streams.
ADVERTISEMENT
Article continues below this ad
WATCH THIS STORY: From Minecraft to Halo, ranking YouTube star MrBeast's Favorite Video Games
These are all the 10 things Aceu can't live without. So anyone who wants to be like this Apex Legends pro can start with these items for starters.