TenZ's Girlfriend Kyedae Accidentally Leaks Salaries of Two of the Highest Paid Valorant Players
Published 04/14/2021, 12:54 PM EDT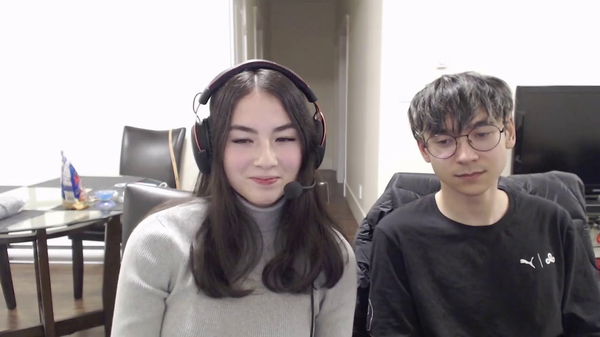 ---
---
The world of esports has seen many amazing players enter the fray and leave with an everlasting impact. These legendary players garner massive fanfare and their amazing skill usually fetch them a massive payday. The rising esport of Valorant has certainly found its fair share of superstar players.
ADVERTISEMENT
Article continues below this ad
These legendary players come from various FPS titles like PUBG, CS: GO, Overwatch, which have ruled the genre for multiple years. This caused a fan to raise an important question regarding the highest-paid player of Valorant on Kyedae's stream.
ADVERTISEMENT
Article continues below this ad Keydae accidentally reveals the name of highest paid players in Valorant
NA prodigy Tyson 'TenZ' Ngo has a commanding reputation for being the best player out of NA region. Naturally, this has turned him into a public figure and icon that younger audience looks up to.
The professional player is in a relationship with Kyedae Shymko, who also hosts her own regular stream. This is how Kyedae is able to carry a much deeper insight into the professional scene that fans could never know. In one of her stream, a fan quizzed her about highest-paid player in Riot Games' tactical shooter .
"The highest pay, so Sinatra and Nitro were both paid 25 thousand dollars,"
She revealed the names and the salaries of the top players without realizing that she just broke guidelines. These things are usually kept secret, as public exposure could lead to difficult situation for the organisation. It might make other people and players feel less valued, as everyone joins an org with a certain expectation.
video source:  SqueezedLemons
ADVERTISEMENT
Article continues below this ad
Sinatra and nitro are legends of FPS genre
In the light of current revelation, it does not seem surprising that Nitro and Sinatra are highest paid. Jay 'Sinatra' Won is widely regarded as one of the best Overwatch player, who has ever graced the title. He has won multiple world titles and has certainly made his name in the professional setting. Similarly, Nicholas "nitr0" Cannella also brandishes an insane background in the FPS title Counter Strike: Global Offensive.
The 25-year-old professional player has won many top tier tournaments back in the day. In his time with Team Liquid, nitro has won 8 consecutive tournaments in a row, while leading the team as an in-game-leader. Unsurprisingly, these two top-notch professionals fetched the high pay in Valorant, when they decided to make the switch.
ADVERTISEMENT
Article continues below this ad