Tfue Calls Fortnite The Worst Game To Play Now
Published 06/07/2020, 9:05 AM EDT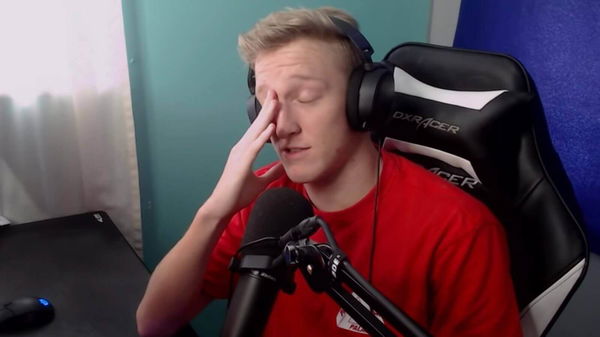 ---
---
In some days, we will see the release of a new season for Fortnite. As players and streamers wait on for the release, Tfue, in a live stream, questioned the "competitive" integrity of the game.
ADVERTISEMENT
Article continues below this ad
Fortnite is the most famous battle royale game ever to exist or even the most popular game in the world. Naturally, the developers at Epic Games are committed to it and frequently roll out new updates to keep the players engaged.
Fortnite pros and streamers have been known to bend the rules at times. The same was true in the recently concluded Invitational FNCS championships. The Asian champion was stripped of his title after evidence of his cheating surfaced.
ADVERTISEMENT
Article continues below this ad
Tfue questions Fortnite
Several pro players such as Ninja, SypherPK, Clix had also complained about the competitive scene, saying the game is yet to develop. Tfue has played and streamed the game for the last couple of years. Not just that, he has also been a one of the best Fortnite players around. So it's safe to say he knows a thing or two about it.
Tfue was once acclaimed to be the world's best Fortnite player. He is now frustrated with how "unfair" the game has been lately. In another stream, Tfue started to get really frustrated after being eliminated by a "controller player with a f****** drum gun." He immediately called Fortnite "dog s***" before ranting on why the game that made him famous on Twitch is no longer any fun for him.
ADVERTISEMENT
Article continues below this ad
This could all be traced back to Epic Games rolling out an update for the aim assist for controllers. The gaming community has been sparring over the mouse and keyboard versus the controller for a long time now. Recent times have seen controller players absolutely dominate the scene. These days, you'll see more than 70% of qualifiers are using controllers, and we expect that number to keep growing.
Aim assist ruined Fortnite for M&K players looks like we need to find a new game unlucky

— Tfue (@TTfue) May 17, 2020
ADVERTISEMENT
Article continues below this ad
Tfue had earlier tweeted on the same issue. With top players like him pointing out what went wrong with the game, the credibility of Epic Games could come down quite a bit. As competitive Fortnite players continue to grow frustrated with aim assist, devs might have to nerf it down.
Fortnite might be one of the most successful games of all time, however, it still doesn't have permanent leagues. Add to that the dishonesty in the game and it's apparent why the eSport aspect is not as good as other games like CS: GO, League of Legends, and DOTA.
Trending Stories