"That Looks Like Xbox 360"- Dr Disrespect Reacts to the Far Cry 6 Gameplay Reveal
Published 06/01/2021, 9:36 AM EDT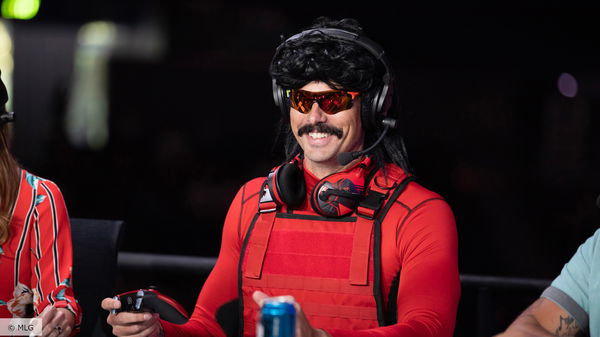 ---
---
Dr Disrespect is one of the most reputed streamers out there. Due to his experience with a wide variety of shooting games, he can always provide an educated opinion on upcoming games. Recently, the 'Two Time' reacted to the highly anticipated Far Cry 6. Based on his initial reaction, it is safe to say that he was underwhelmed.
ADVERTISEMENT
Article continues below this ad
Far Cry 6  is set to release on October 21, 2021. Ubisoft recently unveiled the first official gameplay trailer. It gives us glimpses of some of the characters crucial to the story alongside a broad understanding of the entire plot. Furthermore, it shows some of the new weapons and vehicles, thus, displaying some of the havoc you can wreck on the island of Yara.
Dr Disrespect reviews the Far Cry 6 gameplay trailer
ADVERTISEMENT
Article continues below this ad
Doc was extremely impatient when it came to reviewing the trailer of Far Cry 6. From the onset, he made his disregard for the game's story known. "See, here's the thing, I don't care about the story," he says as he skips towards the gameplay showcased in the trailer.
Watch this story: Most Overhyped Games
Upon watching the gameplay, Doc is clearly not impressed with Ubisoft's creation. He says, "I don't know why but this doesn't look good to me." The Two Time even goes onto describe the gameplay and graphics, saying, "that looks like the Xbox 360." 
ADVERTISEMENT
Article continues below this ad
However, Far Cry 6 is not the only game that Doc has no love for. For a while now, he has been raging on Call of Duty Warzone. This has been due to a plethora of reasons. Not only has he run into all sorts of cheaters, but he has also fallen victim to the Roze skin visibility glitch.
Things took a turn for the worse on one of Doc's latest streams. He got killed by campers twice and even disconnected from a close game due to  "DEV ERROR 6661". Dr Disrespect's rage following these events was understandable. He rage quit the game and said, "I think PUBG Solos are better than this game!" 
Which title do you think has the ability to impress Dr Disrespect? Let us know in the comments down below.
ADVERTISEMENT
Article continues below this ad