"That Was About as Clear as It Gets" – MrBeast Unravels a $10,000 Surprise for a Random Couple From a Pumpkin Pie
Published 01/21/2023, 7:15 AM EST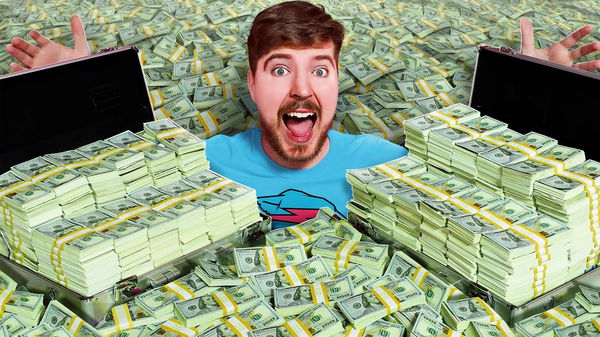 Jimmy "MrBeast" Donaldson has been known to give away thousands and millions of dollars to people at random and produce content from it. Whether it be a wholesome deed or a prize in a challenge video, he entertains the audience in the midst of it. And without any doubt, he has done it again but with a surprise of a pumpkin pie.
MrBeast's video style and ideas are something that the community always looks forward to. The way the 24-year-old YouTuber fashions his content makes it engaging which has successfully made him cross 20 billion views on YouTube. But this time, a few strangers got a memorable surprise after they agreed to share a pumpkin pie with MrBeast.
MrBeast packs a surprise inside a pumpkin pie for random strangers
ADVERTISEMENT
Article continues below this ad
Just like another day of giving back to the community, MrBeast entered a store along with another YouTuber Jimmy Darts. The mission was to offer random customers a pumpkin pie and within it hid a pleasant surprise.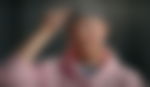 Initially, the people denied eating the pie, but the offer was appreciated. A person even asked what pie it was showing that they were almost tempted to taste the pie. The mission and the pie still hadn't found their rightful owner. And then, MrBeast met a couple that was shopping and agreed to share the pie.
Before cutting the pie, MrBeast said, "Before I can cut it up, do you mind pulling this thing [a small flag in the middle of the pie] off the top." And as the person pulled the flag, his eyes widened, as all he could see himself pulling were $100 notes which amounted to $10,000. The person said, "Dude are you kidding me?" as he took steps backward to keep pulling the notes of the pie.
After the person got the money out of the pie, MrBeast asked, "What are you gonna spend the money on?" To this, the person admitted to buying whatever his partner would like. And she showed the ring finger hinting that she would like a ring, understandably an engagement ring.
ADVERTISEMENT
Article continues below this ad
 

View this post on Instagram

 
MrBeast did hint, "That's about as close as it gets." Hence, it can be understood that she would like to get engaged and this became the perfect sweet end of this mission of MrBeast. And MrBeast yet again spread cheerful smiles in the community with another video.
ADVERTISEMENT
Article continues below this ad
Would you have taken the pie? Do tell us your answers in the comments below.
WATCH THIS STORY: Ranking MrBeast's Most Watched YouTube Videos Of All Time
Edited By: Jayant Chhabra