The Best Drop Locations for Cash Cups and Casual in Fortnite Chapter 2 Season 8
Published 09/19/2021, 1:37 PM EDT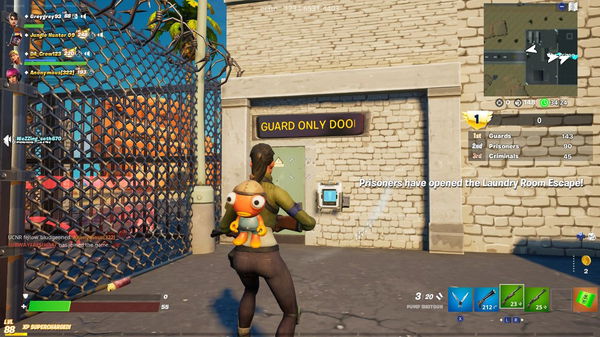 ---
---
While many people might think that Fortnite Season 8 does not have the best locations, the contrary is true. Chapter Two season 8 does have some of the most unique locations containing tons of loot, materials, and more.
ADVERTISEMENT
Article continues below this ad
This article describes the best drop locations that will help players quickly grab the new meta in Fortnite Chapter Two Season 8.
ADVERTISEMENT
Article continues below this ad
Fortnite: best landing spots
Landing Spot #1
The spire outside of Weeping Woods is a relatively new area that got updated in this new Season. This is right beside the stream that flows east of Weeping Woods. This area is very rarely contested, and many players don't know about this new area.
To get the best out of the location, land on the spire and use the loot in the chests around that area. Remember not to drink full shield drink. There is a giant crate in that area, which, if destroyed, reveals into a secret bunker containing exciting loots and chests.
Landing Spot #2
This location is right next to Camp Cod and is a giant blue cube that looks like the Tessaract from Marvel Comics. If players land on that cube, their shield becomes full, and it's oddly satisfying to jump on top of that cube as well. Besides this, the area has tons of chests and loots that are a rare find within the meta of the game. For Duos, there is a reboot van in that location as well.
Landing Spot #3
The gas station between Corny Crops and Lazy Lane is one spot to definitely look out for. If players are able to win their drops in this location, they might get to take it easy the rest of the game. There are innumerable crates and chests containing some of the best weapons in the meta of this season.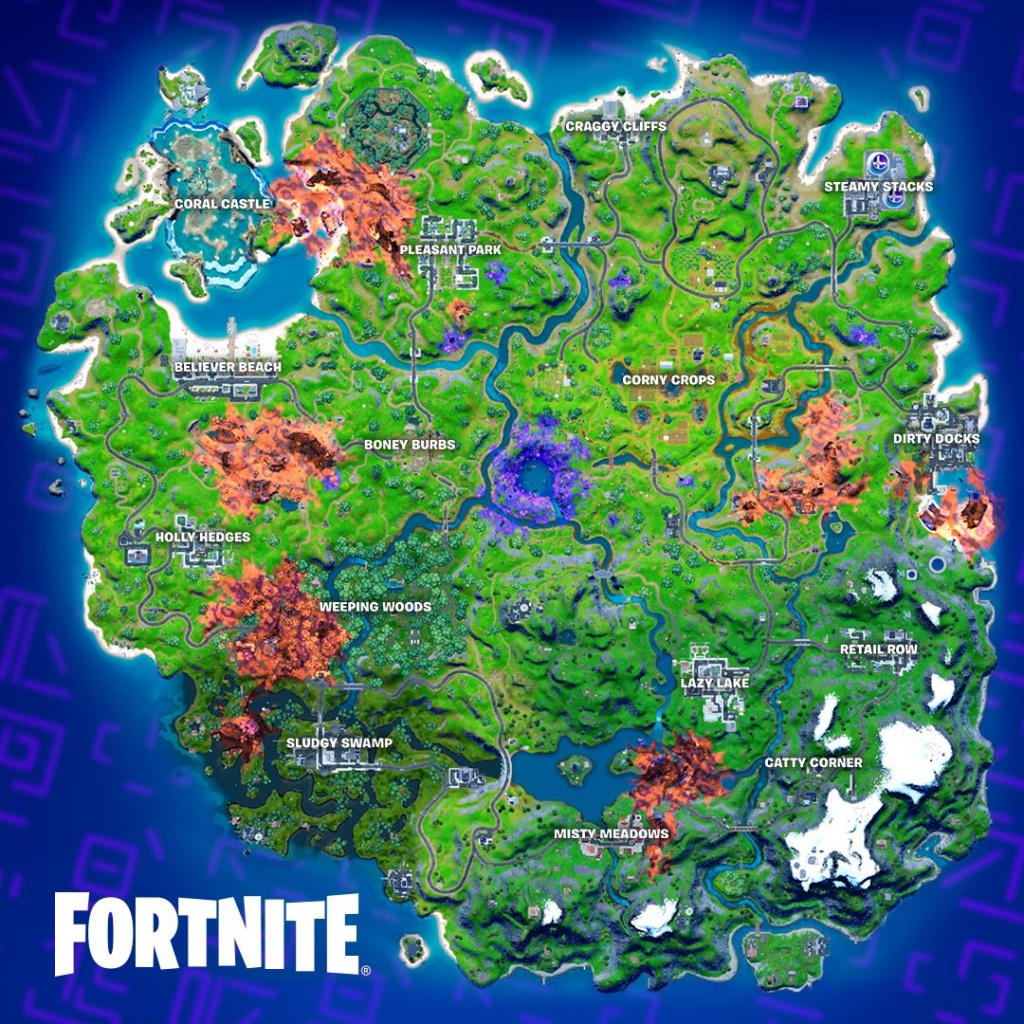 Landing Spot #4
The spot outside the west of Pleasant Park is one of the most strategically important areas in the game. This, in turn, makes this place extremely desired in contrast to the other newly added areas.
It is always best to land in these areas using parts of the Mothership. This gives players an elevation/altitude advantage compared to their opponents. The amount of floor loot near the slipstream areas is ridiculous and will definitely help users hold an advantage throughout the game.
ADVERTISEMENT
Article continues below this ad
WATCH THIS STORY –  The Worst to Buy Properties In GTA 5 Online
Landing Spot #5
This location is outside Misty Meadows and outside the Hydra dam. If players can locate the mini I.O. Base, they can find an enormous amount of floor loots and chests in that area.
ADVERTISEMENT
Article continues below this ad
These are some of the best landing spots in Fortnite Season 2 Chapter 8 that players should definitely visit. After finding these secret locations, players won't have the need to complain about Season 8's drop and loot scarcity ever again!
Trending Stories