The Best Gear and Builds to Use in Far Cry 6
Published 10/11/2021, 11:04 AM EDT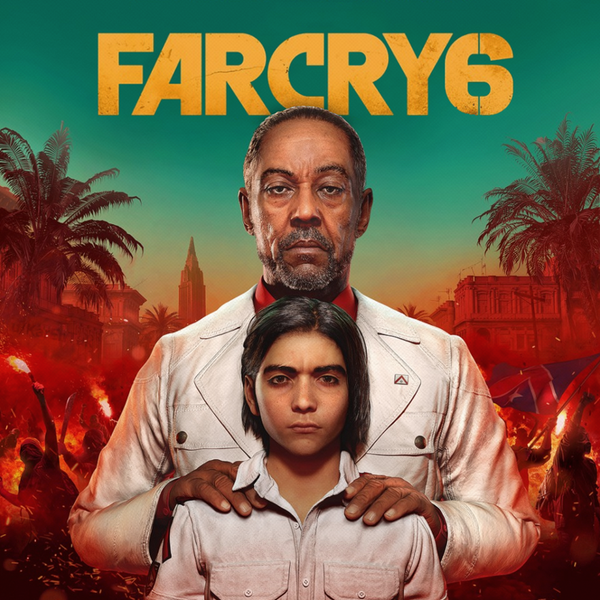 ---
---
It has been an eventful couple of days for Fry Cry 6 and its developers, Ubisoft. The game launch less than a week ago, on October 7, 2021, and has been in the news for not the right reasons. Besides the infamous shipment of the wrong versions of the title, Far Cry 6 has done exceptionally well as a game and fans are more than pleased.
ADVERTISEMENT
Article continues below this ad
The game offers its players a variety of gears and builds to go along with an individual's playstyle. The outcome is heavily influenced by different loadouts. While taking on Antón Castillo and his men can be difficult, these builds and gears will make your job much easier.
Far Cry 6: Most Efficient Gear to Use
ADVERTISEMENT
Article continues below this ad
The sixth main installment in the Far Cry series brings a lot of gear to Yara, including a lot of sets as well. Every gear comes with its own advantages, but necessarily won't be the right choice for your style of play. Here are some of the best gears to use in-game and where players can find them.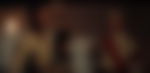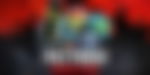 Wrist Gear
Fifteen Wishes
Since all purchases in-game require players to spend money they earn, Fifteen Wishes could be the wrist gear of your choice. The fashionable wear's strength lies in close-range fights; rewarding stealthy players for performing takedowns. It can be found in "Passing the Torch" treasure hunt in Sierra Pedida.
Fuego Mitts
The mitts signature ability, Flame Retardant, is self-explanatory. The gloves protect you from normal fires in the game and can be collected as a part of a campaign mission, "Fire and Fury".
Hazmat gloves MK II
The upgraded variant of the Hazmats works perfectly when paired with poison inflicting weapons. The "Snakebite" ability deals extra damage to poisoned enemies. Find MK II in North Armonia in chests.
Foot Gear
Dark Tech Boots
The boots are perfect for sneaky behind the enemies. They increase the movement speed for the player when crouched; making it easier to perform melees. Players can get these boots from Juan's Arms Dealers for 700 Yaran Pesos.
Soft Target Boots
Another find at Juan's Arms Dealers for 450 Pesos. These boots come in handy in sticky situations. They increase Dani's stamina to a certain extent, allowing you to sprint for a little while longer if things get messy.
Head Gear
Street Surgeon Helmet 
The helmet improves the general defense of Dani after manual healing. Although it might go unnoticed at first, using this gear will show players how effective it is when fighting enemies. The Street Surgeon Helmet can be bought for 500 Pesos from Juan's Arms Dealers.
Chest Gear
Impact Vest
Juan's Arms Dealers sell this chest gear for 500 Yaran Pesos and definitely is worth it. Although it only protects you from certain types of damage, mostly explosions, explosions are the biggest threats in Yaran; making the Impact vest a viable choice.
Leg Gear
Oku's Deliverance
The "As above so below" ability grants players the advantage from higher ground. The leg gear deals more damage to enemies that are at least a floor below them as per GamesRadar. Players can get these after completing the Triada Blessings Relics quest on the island.
Scrounger Jeans
The "Super Tool" adds a new ability altogether. The jeans offer a brand-new ability to players, auto-repairing all vehicles they use. A Juan's Arms Dealers find for 300 Yaran Pesos brings a unique feature to Far Cry 6.
The Best Far Cry 6 Builds to Beat Castillo
Even though every player might prefer a different selection of gears, here are some of the finest builds in-game for everyone.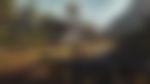 Far Cry 6: Tank Build
The tank builds brings a bit of Call Of Duty to Yaran. This built is designed for close-range fights and players are recommended to use the Resolver along with the Furisio to exploit the build to its fullest.
Head gear: Street Surgeon Helmet
Chest gear: Impact Vest
Wrist gear: Fuego Mitts
Supremo: Furioso
Resolver Weapon: El Muro
Amigo: Guapo
Far Cry 6: Stealth Build
As the name suggests, the build is designed for sneaking up to your enemy to earn the extra bit of Pesos for the takedowns as well as playing it safe from any range.
Foot gear: Dark Tech Boots
Chest gear: Oluwa's Heart
Resolver Weapon: El Susurro
Any silenced sniper rifle
Supremo: La Triador
Amigo: Chorizo
Equipment mods: Perception Grenades and Baseballs
ADVERTISEMENT
Article continues below this ad
Far Cry 6: Aggro Build
The must-use build for players looking to obliterate all the enemies as soon as possible. Designed for dealing as much damage as possible, the build also has got you covered in case you need to be on the run.
Leg gear: Oku's Deliverance
Foot gear: Soft Target Boots
Wrist gear: Impact Gloves
Supremo: Exterminador
Resolver Weapon: Pyrotechno
Shotguns and LMGs modded for damage and Supremo charge
M-79 Grenade Launcher
Amigo: Chicharron
ADVERTISEMENT
Article continues below this ad
Try these builds and gears out in Ubisoft's Far Cry 6 and let us know what you think in the comment section.
Watch this Story: Spookiest Games to Play on Xbox this HallowTen
Trending Stories