"The Best of Two Worlds": Fans Are Shocked by the 'Marvelous Creation' of Elden Ring in the Halo Infinite Forge
Published 01/22/2023, 12:30 PM EST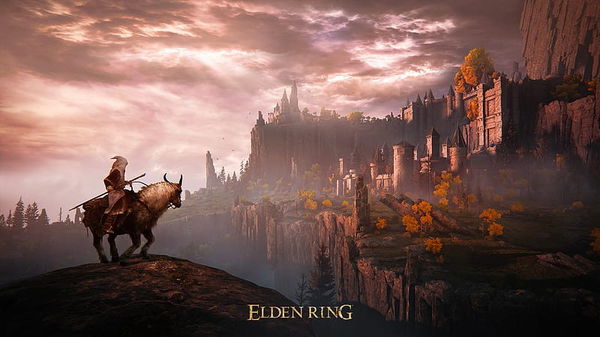 Creativity surely has no bounds. This is extra true when it comes to the world of games. There are a lot of people in the community who are exceptionally talented. These people venture and try a lot of amazing ideas that surely put a smile on the viewer's face.
There is a lot of imagination and thought put into these pieces of work. And one such amazing work was seen recently in the Halo Infinite Forge.
Halo Infinite Forge and the Elden Ring mix
ADVERTISEMENT
Article continues below this ad
Quite a few games have a creative space where players can explore their creative side. Custom races in GTA online to the possibilities of creator mode in Fortnite are examples of such spaces. Halo also offers such space for people to express their unique creativity. They do this through the Halo Infinite Forge. For clarification, Forge is an in-game map editor that Halo brought where players are given the opportunity to customize a lot of things.
A talented individual called 'Blupe Vave' has recreated the game of the year winner Elden Ring's geography in the world of Halo. The creator has made the Crumbling Lands from the popular AAA title in the Halo Forge. For clarity, this space is the Crumbling Farun Azula (Crumbling Lands) in the final legacy dungeon of Elden Ring.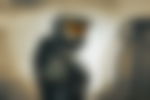 The level of detail that has gone into making this masterpiece is beyond words. And according to the reactions from the fans, the artist has done a praiseworthy job of capturing the space with admirable perfection.
Fans are impressed with the amazing creation
As soon as the video went viral, the fans of both popular games could not believe their eyes. They showered praises for the nearly perfect adaptation of the Elden Ring world in the Halo Forge.
That's fuckin insane 🤯 this map alone is going to revive halo 😨

— 88GIGAWATTZ (@88GIGAWATTZ) January 21, 2023
Some people could not believe their eyes as they thought it was actually Elden Ring they just saw. The creator has made the representation with utmost perfection and it even confuses the Elden Ring fans.
Saw the floating column and immediately went, "that's Elden Ring"

— LORDOFSUCC (@LORDOFSUCC1) January 21, 2023
These dudes are keeping Halo alive. Absolutely incredible!

— Lost Music Co. (@LostMusicCo) January 22, 2023
Fans were seen claiming that if the link to the Crumbling Lands was not posted, they would not have believed that this place was actually in Halo.
ADVERTISEMENT
Article continues below this ad
There's no way in hell I would believe this was possible if you didn't post the link

Holy christ

— Axel Carnage (@AxelCarnage) January 21, 2023
People were asking, or rather demanding, more Elden Ring content to get made in the Halo Forge. This impressive creation sure has won the hearts of the fans.
ADVERTISEMENT
Article continues below this ad
We can look forward to more impeccable creations from such wonderful and talented artists in the future.
Watch this Story: PlayStation Exclusive Games You Should Get Your Hands On