The Biggest Game Announcements at E3 2021 by Xbox, Nintendo, Ubisoft, and Others
Published 06/18/2021, 6:16 AM EDT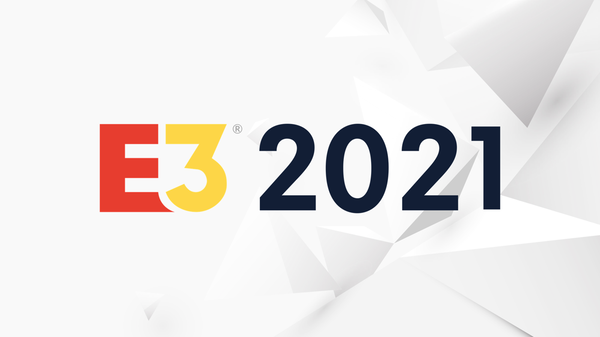 ---
---
After failing to take place in 2020 amidst the pandemic situation, E3 made a spectacular return this year. E3 2021 returned with a digital format and staged some of the biggest video game publishers as well as several indie studios. While the event might not have met the highest hopes and expectations of some fans this year, it still gave us plenty of new information about a plethora of upcoming games.
ADVERTISEMENT
Article continues below this ad
Conglomerates like Xbox, Nintendo, Capcom, and Square Enix, among several others, spilled the beans on some of the most anticipated launches of 2021 and beyond. Complete with fascinating trailers and exhilarating gameplay, the showcases at E3 2021 detailed a lot of exciting revelations about titles like Halo Infinite, Far Cry 6, Elden Ring, Guardians of the Galaxy, and many more.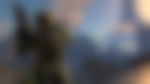 ADVERTISEMENT
Article continues below this ad
With the show now over, we have gathered the top 10 picks for the biggest game announcements made at E3 2021.
Watch This Story: Most Anticipated Games at E3 2021
Halo Infinite multiplayer reveal at E3 2021
Halo Infinite made the headlines at this year's E3, after Xbox made new announcements about its release date and gameplay details. Infinite will release with a single-player campaign and free-to-play multiplayer during Holidays 2021 for Xbox owners and PC users.
343 Industries and Microsoft provided a deep dive into the title's PvP aspect with an elaborate multiplayer gameplay reveal. They also announced the upcoming game will run at 120 FPS on the Xbox Series X. All in all, Halo Infinite promises to deliver an unforgettable experience in both single-player and multiplayer with gamers getting to step into the shoes of Master Chief once again.
A new Bethesda universe: Starfield
The Xbox & Bethesda showcase started with a bang as it showcased Bethesda's first new franchise in 25 years, Starfield. The upcoming RPG title received a new cinematic trailer complete with in-game footage and stunning visuals.
Apparently, the story takes place centuries into the future and will feature human space explorers. The trailer showcased a space station in a world far away from Earth with mind-blowing scenery and environment. It also showed some futuristic weapons and a spaceship that appeared to be right out of movies like Interstellar and The Martian.
For now, Starfield has a release date of November 11, 2022, and will be exclusive to Xbox consoles and Windows.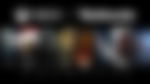 Redfall reveal at E3 2021 came as a surprise
The announcement of a new game by Arkane Studios closed out the Xbox & Bethesda conference with an unexpected surprise. Titled Redfall, it is going to be a co-op, open-world FPS game, all set to release in 2022.
The game stands out for its exciting concept of fighting against vampires, as detailed in its cinematic trailer. Players can go on the vampire hunting experience solo or in a four-person squad while assuming the roles of certain characters.
A specific date for Redfall's launch is not known yet, although will be a hotly anticipated Xbox exclusive.
Forza Horizon 5 receives an exciting trailer at E3 2021
Fans of the high-rolling racing franchise of Forza Horizon are in for a treat with an upcoming sequel for the series. Titled Forza Horizon 5, the game developed by Playground Games will take place in the mesmerizing country of Mexico.
With ray-tracing enabled, it will feature a diverse and evolving open world. The announce trailer showed some pretty slick driving and super-fast cars like the Mercedes-AMG Project ONE. Forza Horizon 5 will release on November 9, 2021, on all Xbox consoles and Windows via Steam.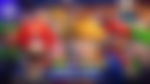 Marvel's Guardians of the Galaxy video game officially confirmed
The Square Enix showcase at E3 2021 finally revealed the long-rumored Guardians of the Galaxy video game being developed by Eidos-Montreal. Besides confirming the title's name and release date, the showcase featured a lot of gameplay and cinematic footage.
Unlike Marvel's Avengers, this game will pack a single-player adventure with players taking control of Star-Lord. Although not playable characters, the other Guardians, including Rocket Raccoon, Gamora, Groot, and Drax, will also feature. Fans can expect to see a lot of heart and humor during the action-packed moments of the game when it arrives on PC, PlayStation, and Xbox on October 26, 2021.
Avatar: Frontiers of Pandora brings the blockbuster movie into the sphere of gaming
Gaming enthusiasts were in for a real surprise as the Ubisoft Forward at E3 2021 revealed the first look at Avatar: Frontiers of Pandora. Developed by Massive Entertainment, it will be a first-person, action-adventure experience. The game's cinematic trailer outlined Pandora's phenomenal visuals, wildlife, and the Na'vi tribe.
Ubisoft notes this Avatar game is a new and standalone story. Players will take on the role of a Na'vi and embark on an immersive, open-world journey across an unseen part of Pandora known as the Western Frontier. The game is scheduled for a 2022 launch on new generation consoles and PC.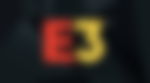 Battlefield 2042 gameplay showcased at E3 2021
EA DICE revealed the gameplay trailer for Battlefield 2042 as part of the Xbox & Bethesda showcase at E3 2021. We got to see a lot of chaos in a map filled with 128 players, which is the maximum limit the upcoming FPS title has to offer.
With a wide variety of military vehicles, large-scale gunfights, wingsuits, and ziplines, everything about the gameplay snippets impressed fans. We also got a better look at how dynamic weather events like sandstorms and tornadoes will affect the multiplayer gameplay.
Battlefield 2042 comes out on October 22, 2021, and won't feature a single-player campaign. The game will be available for PS4, PS5, Xbox One, Xbox Series X|S, and PC via Steam, Origin, and Epic Games Store.
Far Cry 6 has one of the most intimidating villains
The initial Far Cry 6 reveal trailer from last year had everyone's attention. It featured Breaking Bad actor, Giancarlo Esposito, as the main antagonist, Anton Castillo.
The Ubisoft Forward at E3 2021 took it to the next level by dropping a cinematic trailer focused on the dictatorial character of Anton. We also learned about Anton's relationship with his son, Diego, who does not seem keen to follow in his father's footsteps.
Meanwhile, another trailer detailed Ubisoft's plans for the introduction of a Season Pass. This pass will offer three new DLC episodes and will allow one to play as some of the infamous villains from the Far Cry series. Far Cry 6 has a release date of October 7, 2021, across multiple consoles and PC.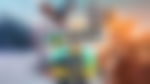 A sequel in the works for The Legends of Zelda: Breath of the Wild
One of the biggest expectations from the Nintendo Direct at E3 2021 was a long-awaited Zelda game. Fortunately, the Japanese company delivered on the expectations by revealing the development of The Legend of Zelda: Breath of the Wild 2.
The closing trailer from the Nintendo's Direct showcase contained gameplay footage of this upcoming sequel. Darkness has taken over the realm as Zelda and Link reunite to fight what appears to be longtime series villain Ganondorf.
Considering the crisp graphics, vibrant colors, and scenic settings foreshown in the trailer, the development seems to be on the right track. However, the release of the sequel to Breath of the Wild is still a thing of the farther future. The game has a release window of 2022 for making its way to the Switch consoles.
Elden Ring gameplay reveal set up the stage for E3 2021
FromSoftware and Bandai Namco hosted the world premiere of the Elden Ring gameplay reveal at the Summer Game Fest 2021. The upcoming game is the product of a collaborative effort between Hidetaka Miyazaki and George R.R Martin.
ADVERTISEMENT
Article continues below this ad
Due to widespread anticipation surrounding the title, it was definitely one of the biggest and most exciting announcements. From astonishing bosses to magical fight sequences, it seems like the game is a winner in every way possible.
The trailer ended with the revelation of the title's launch date. Elden Ring is going to release on January 21, 2022, for PC, PS4, PS5, Xbox One, and Xbox Series X|S.
That concludes our version of some of the biggest game announcements at E3 2021. What revelations from the event did you find the most exciting? Let us know in the comments below!
ADVERTISEMENT
Article continues below this ad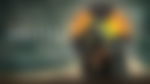 Trending Stories