"The Chief Is Back"- Halo Fans Rejoice as Master Chief Ends 241-Day Fortnite Hiatus
Published 05/06/2022, 3:30 PM EDT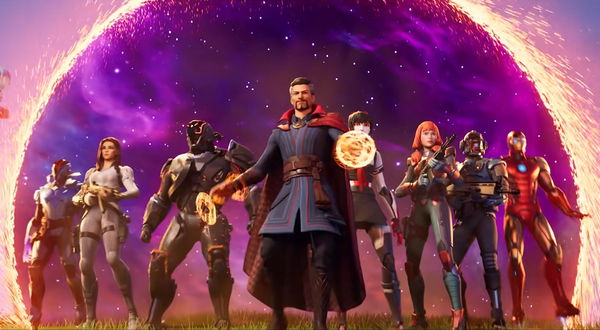 Master Chief is finally back in Fortnite and it is celebration time. In fact, not just Chief's outfit, but all his godly items and emote, including the entire Bundle, have also made their way back into the title's item shop. Earlier today, the popular entity Shiina announced it. And as per her, the Chief has returned after a whopping 241 days. Well, that sounds like a long duration.
ADVERTISEMENT
Article continues below this ad
Further icing on the cake. Master Chief's bundle boasts a special discount of 1,400 V-bucks and is available for just 2,100 V-bucks. This will include the Chief's outfit, gravity hammer, UNSC Pelican glider, and lil' warthog emote. However, all the items are also available as a standalone purchase, so players can shop accordingly. Undoubtedly, it's wonderful news for the community.
ADVERTISEMENT
Article continues below this ad
On May 5th, Shiina joyfully announced the Chief's return. In addition, she also shared an in-game screenshot showcasing Chief's every item in the Fortnite shop.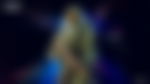 Epic Games are yet to release an official statement about it. In fact, it seems like Chief's return was a planned surprise for the fans. The fans are expected to hear more in the coming few days. Moreover, no one knows for how long these items are going to remain in the shop. It would be wise to hurry before Chief departs from the game.
Master Chief's outfit and items' cost in Fortnite
Paying a whopping 2,100 V-bucks for Chief's entire bundle collection might not be affordable for everyone, right? So, why not own only those items which you are most comfortable paying for? Here are the Chief's items along with their prices:
Watch this story: The Latest Fortnite 20.20 Updates Comes Packed With Some Insane Secrets
Master Chief Outfit- 1,500 V-bucks
Gravity Hammer-  8,00 V-bucks
UNSC Pelican- 1,200 V-bucks
Lil' Warthog- 500 V-bucks
Fans react to Master Chief returning to the game
Master Chief's return is indeed a surprise for the fans as no one expected it. Many have welcomed Chief, and fans are super happy. Let's have a look at fans' opinion about the same:
WE DID IT!!

— Master Chief Against Kpop (@ChiefAgainstKpo) May 5, 2022
Oh wow. It's been a while! 😳 Lpve how collabs are randomly coming back

— Nanoboy33 (@NanoLeon3000) May 5, 2022
YEEEEEEEEEEEEEEEEEEEEEEEEEEEEEEEEEEEEEEEEEEEES

— DJ Pastaz (@DaKing_DJPastaz) May 5, 2022
no way…… we are so excited, wow 🥹🫠😔

— 💙Chris💛 (@theRATchris) May 5, 2022
— Check the 📌🙏.87/100 Likes. Thanks for 100😊 (@mexicansavage18) May 5, 2022
ADVERTISEMENT
Article continues below this ad
ADVERTISEMENT
Article continues below this ad
Comment down and let us know about your favorite Master Chief items in Fortnite.