The Exciting Reason Why Call of Duty: Vanguard Looks So Photorealistic
Published 10/23/2021, 4:43 AM EDT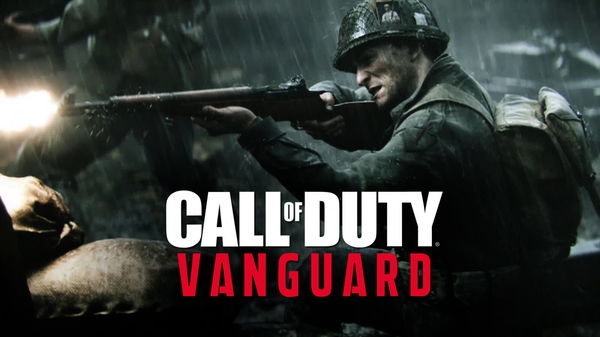 ---
---
Activision is constantly looking to enhance the Call of Duty experience. For this reason, the devs have been trying to improve every aspect of their game, and one of the things they are doing that will improve the quality of the game is adding photorealism.
ADVERTISEMENT
Article continues below this ad
With Vanguard's graphics, Call of Duty is trying to incorporate as much realism as possible by inviting war photographers to provide their insights and engage in photoshoots for the game.
ADVERTISEMENT
Article continues below this ad
Call of Duty: Vanguard: photojournalists provide exclusive insights
Fernando Machado, CMO at Activision, talked about the technology used to create such realistic environments in Call of Duty: Vanguard. The technology used is called photogrammetry, a one-to-one scan of the required environment for the game. Photographers Alex Potter and Sebastiano Tomada Piccolmini were tasked with the job of clicking pictures for Vanguard's environment; these photographers have real-life experience in conflict zones. And they partnered with Activision's motion capture studios in order to complete this project.
WATCH THIS STORY –  Video Game Franchises returning to console
Alex Potter says, "These were situations I would normally capture." Adding to that, Sebastiano says, "I was impressed with how kinetic and immersive it all was. As photographers, this is what conflict looks like."
When asked about the turnout of the photos, Machado, who joined the company recently says, "I think it proved the point. I look at the pictures and I bet if I just posted them many people wouldn't realize that's a game."
The project was monitored by Mike Sanders, who was working to create a portal into the game using photogrammetry technology. The campaign was pushed forward by an agency called GUT. Machado has further stated that the images clicked are going to be sold to Bleecker Trading and the collected profit would go to the Call of Duty Endowment Fund.
An example of the aforementioned images is below.
ADVERTISEMENT
Article continues below this ad
When asked about the relevance of these pictures, Machado explains, "I think the truth is, these days is hard to find a non-gamer. I think people may end up choosing different types of games. So when I see an idea like this, I think it's an idea that does have the opportunity to capture the attention, the hearts and the imagination, of people who might not be playing Call of Duty today."
ADVERTISEMENT
Article continues below this ad
What do you think about these photorealistic images from Vanguard? Let us know in the comments.