The Famous Uchiha Clan From Naruto Invades Animal Crossing: New Horizons
Published 09/29/2022, 8:42 AM EDT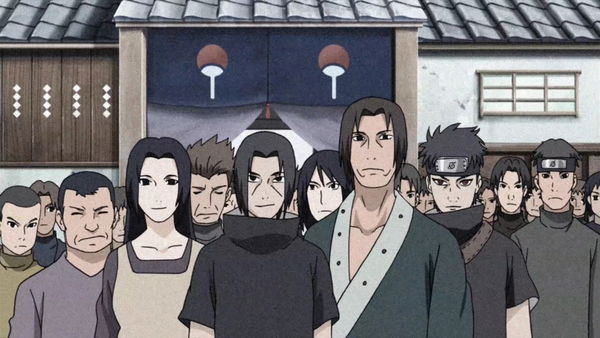 Animal Crossing: New Horizons is the perfect destination for gamers who want to express their creativity. The internet is full of players showcasing their creativity and imagination in this 2020 Nintendo Switch game as they create some great island designs.
ADVERTISEMENT
Article continues below this ad
The game asks the players to rebuild a deserted island. So fans use this opportunity to create an island according to their ideas. Some also follow a certain theme and take inspiration from popular pop-culture references like movies, TV series, and animes.
ADVERTISEMENT
Article continues below this ad
Uchiha Clan enters Animal Crossing: New Horizons
Who doesn't know about Naruto? It is one of the most famous anime series in the world. The show's most famous characters must be Itachi, Madara, and Sasuke. What is common in these three characters? They all belonged to the Uchiha Clan, a clan of ninjas who had powers in eyes called Sharingan.
An Animal Crossing fan decided to bring over the base of this Uchiha Clan into New Horizons. A fan is creating the Uchiha District from the Naruto series, and he finished one part of that place. What can be better than starting with the house of two favorite Uchihas, Itachi and Sasuke?
The ACNH player recreated Itachi and Sasuke's house and showcased the house's backside. Also, the player compared his creation to the real place. And creator KatAttackACNH did a fabulous job recreating that place in the game. It would be fascinating if he added Itachi and Sasuke to that setting in the future.
More Naruto ninja way on this ACNH island
ADVERTISEMENT
Article continues below this ad
This Animal Crossing fan is not limited to just creating an Uchiha-themed Island. KatAttackACNH is bringing the whole Konoha onto his Animal Crossing: New Horizons island. The player has shared many images of his islands where we can see various locations from the anime's Konoha Village.
The ACNH player created places like Leaf Village Academy, the hospital, and even the Korean BBG and restaurants from the show. KatAttackACNH also didn't forget to get the iconic Hokage Wall and Ichiraku Ramen shop into this Nintendo Switch game. Further, he recreated Naruto's training ground to master a ninja technique called Rasenshuriken.
ADVERTISEMENT
Article continues below this ad
WATCH THIS STORY: Ranking the best KK slider songs in Animal Crossing: New Horizons!
Undoubtedly, this island would be a masterpiece, as it already looks like one. Naruto fans would love to see a Konoha-themed dream island. Are you thrilled to see a complete version of this Naruto island?