"The Future Is Now" – Twitch Streamer Blows Fans Away by Using "Brain" to Clear GOTY Elden Ring
Published 01/25/2023, 1:40 PM EST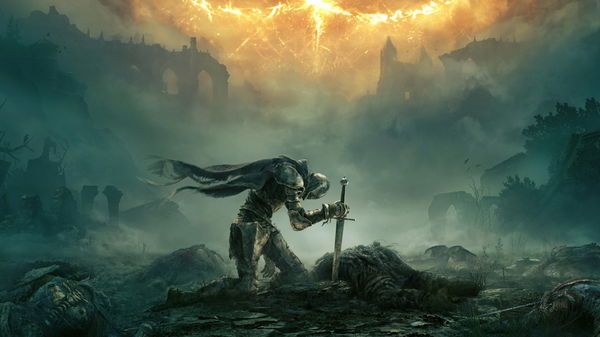 Gaming has evolved in the past few years. Now players can not only enjoy realistic visuals in games, but can also feel like being in one with virtual reality. However, a streamer might have just shown the direction in which the game might go in the future, as she showcased a new way of playing Elden Ring, which even surprised the publishers.
Elden Ring is an action role-playing game developed by FromSoftware and published by Bandai Namco. The game has been praised by everyone, from the fans to the critics. It became a huge hit and eventually won the "Game of the Year" at the 2022 Game Awards against titles like God of War: Ragnarok and Horizon Forbidden West.
Twitch streamer plays Elden Ring with her brain activity
ADVERTISEMENT
Article continues below this ad
Perri Karyal is a UK-based Twitch streamer who holds a master's degree in psychology. She is known for playing video games or talking about psychology in her streams. So, she used her knowledge and hobby together to come up with this exciting experiment, where she played the "Game of the Year" winner Elden Ring using just her brain activity.
The famous eSports journalist Jake Lucky recently shared that this streamer hooked up an EEG machine to her computer to play the video game. It was so unique that it even attracted the game's developers Bandai Namco, who asked, "Okay what and how Perri?" So, the streamer took it upon herself to explain the procedure.
She is playing Elden Ring… with her brain. Twitch streamer @perrikaryal has hooked up an EEG to her brain, where different brain activity is key bound to different abilities in game

I am frikin mindblown pic.twitter.com/lzquC2DdV4

— Jake Lucky (@JakeSucky) January 23, 2023
Perri explained, "It's actually really simple! EEG is able to detect different patterns of brain activity. All I did was train it to recognize what my brain looks like while I'm 'focusing'. Then, it's been programmed to send a command to my attack key when it registers a closeness to that pattern!"
Is this the future of gaming?
There is no doubt that Perri's experiment showcases a future for gaming. We have already seen this concept being explored in movies and anime series, where gamers play video games using their brain activity. But it always seemed like a pipe dream that all could only dream about. However, that might no longer be the case after Perri's experiment with Elden Ring. Even gamers on Twitter have a similar opinion.
That's wild, she bout to be a billionaire

— J.D. (@jdwitherspoon) January 24, 2023
This could be used for disabled people, lets see where this goes

— Æchronos (@AeChronos2) January 24, 2023
I think the unique controller Catagory is over. It cannot get more impressive than this.

— Reck ✪ – @Twitch Partner | @Patreon Guy (@TheReckonist) January 24, 2023
ADVERTISEMENT
Article continues below this ad
So professor Xavier playthrough?

— Realism Esports (@realism_esports) January 23, 2023
ADVERTISEMENT
Article continues below this ad
Would you like to play video games using just your thoughts? Let us know what you think about this.
WATCH THIS STORY: PlayStation Exclusive Games You Should Get Your Hands On