The Gameplay Is Sick!'- Shroud Hails the Genre Disrupting Battle-Royale Naraka Bladepoint
Published 08/08/2021, 9:58 AM EDT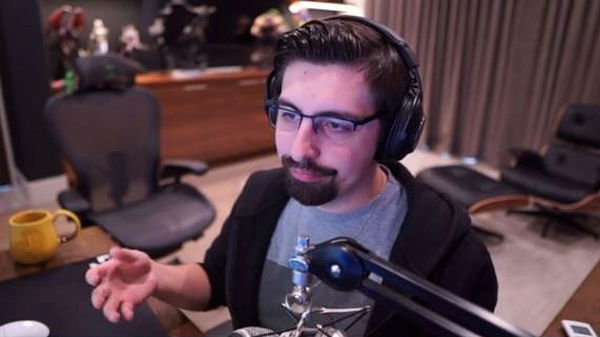 ---
---
It seems like the Battle Royale genre has found a new contender in Naraka Bladepoint, from Chinese game development studio 24 Entertainment. This massive online Battle Royale game offers a unique blend of abilities and an arsenal of ancient Chinese weaponry. The high octane action and exhilarating combat have definitely won Shroud over.
ADVERTISEMENT
Article continues below this ad
The famous streamer played the Battle Royale title live on his stream and it thoroughly impressed him. He praised the title's gameplay and had a great time playing the game. However, the game had one critical issue with its performance, but it could get removed once the title sees its ultimate release.
" Yeah, the only thing it is missing is performance right now. Performance is tough, it's tough for sure. The gameplay is f*****g sick, the gameplay is sick dude, it is actually so sick. This is the demo by the way, the demo is free, you can download it if you wish to give it a shot. I think it was 16 gigs, the demo, so if you are interested to see how it plays, you can download the demo and the game comes out on August 12."
ADVERTISEMENT
Article continues below this ad
video source:  Khang Nade
ADVERTISEMENT
Article continues below this ad
Shroud loved the combat system and the cosmetic of the game
Naraka Bladepoint is already looking quite appealing. Shroud loved the cosmetic aspect of the game and the combat system was on point. The studio struck a perfect balance between movement and combat, which definitely impressed the famous streamer.
" Fingers crossed that by August 12th the performance is better because that's the only thing that's missing. It has the cosmetics, it has the gameplay, and it's fun" 
ADVERTISEMENT
Article continues below this ad
The Battle Royale genre is already going through a rough patch as major titles have become flooded with hackers. Top titles like Warzone and Apex Legends are suffering from the same disease, and it doesn't seem to end. This could bring the new titles to the forefront as the community is desperately waiting for something fresh.
Watch this story: Worst Video Game Movie Adaptations
Trending Stories