The Last of Us Fan Recreates Picture-Perfect Bill and Frank's Town in Sims 4 Leaving the Community in Shock
Published 03/10/2023, 1:10 PM EST

Follow Us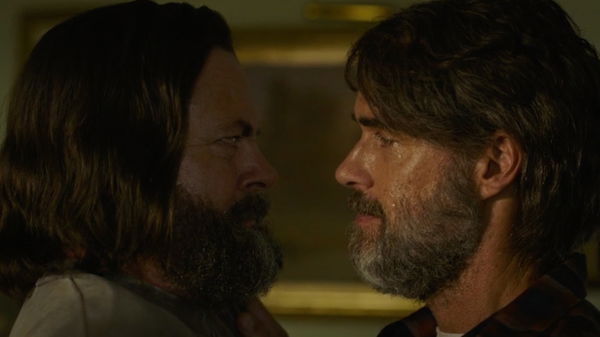 The Last of Us will be airing the last episode of the first season in the coming days. While everyone is looking forward to Episode 9, fans can't get Episode 3 out of their heads. The majority of that episode revolved around Bill and Frank, which many believe to be one of the best episodes of the show.
Everyone has fallen in so much love with that particular episode, that Bill and Frank's town made it into The Sims 4. It's always mind-blowing to see how some gamers come up with masterpieces inside a game with their creativity and talent alone. Recently, a Sims 4 builder, Isambardy, recreated Bill and Frank's town Lincoln in the social simulation game.
The Sims 4 player recreates The Last of Us town from Episode 3
ADVERTISEMENT
Article continues below this ad
Isambardy chose the Olde Mill Hill plot in the Henford-on-Bagley world, as the 64×64 size of the plot and the world's setting suited the build. The Sims 4 player started by making Bill's house and made it look as much as similar to the one from the show.

After making Bill and Frank's house, she also made other places like the Church, boutique, parking lot, and other houses. However, some of the locations were extremely narrowed down because of the size restrictions of the plot. But despite all these odds, she made a Lincoln that looked like what was shown on the show.
ADVERTISEMENT
Article continues below this ad
Additionally, Isambardy paid a lot of attention to minute details like mosses and vines growing around the houses, cracks on the road, and unmaintained lawns. After all, Lincoln is an abandoned town where only two men lived. The player also added all the fencing and big gates around the Lincoln that Bill made to keep infected and raiders at bay.
The most intriguing aspect of this Sims 4 build was Bill and Frank's house. She built rooms such as Bill's painting room, the piano room, the dining room, and their bedroom. She also made the basement, and the hidden basement shown in Episode 3. In some cases, she had to depend on her imagination for rooms that didn't appear on the show.
ADVERTISEMENT
Article continues below this ad
WATCH THIS STORY: Top 10 changes in the Last of Us Remake
Other players can also download this excellent recreation of Bill and Frank's town from The Last of Us in their Sims 4. What are your thoughts about this recreation?