The Last of Us Season 2: Who Is Ellie's Arch-Nemesis, Abby? Why She's More Terrifying Than David?
Published 03/11/2023, 2:18 PM EST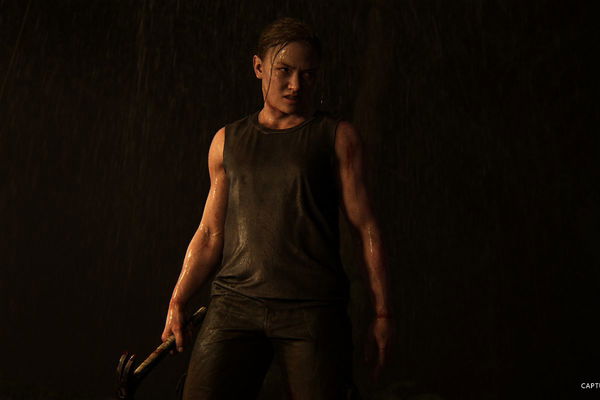 Imagine an unstoppable force that ravages everything you put in front of it. Now give it incredibly sharp intelligence, adaptability, survival instinct, and enough reasons to come for you! The result will be Abigail Anderson aka "Abby", at least in the realm of the immensely popular game 'The Last of Us: Part 2'. The terrifying antagonist/protagonist of The Last of Us part 2 and the arch nemesis of our beloved Ellie. (Spoilers Ahead)
After the incidents that took place during the climax of the first part, Joel consciously/ unconsciously made many enemies. But even he couldn't have imagined the demon that was born due to his actions, which inevitably will come for him, initiating a brutal sequence of violence and revenge. 
Who is Abby? And why you will fear her in the Last of Us season 2
ADVERTISEMENT
Article continues below this ad
The massacre that Joel wrought in the firefly research center to save Ellie ended up taking many lives. Among them was Jerry Anderson, a researcher at the facility and also the father of Abigail Anderson. After Joel escaped with Ellie, the remaining survivors at the facility had to scrap everything they had left and move out. 
ADVERTISEMENT
Article continues below this ad
Little Abby, after witnessing her father's demise, spends the rest of her life training and honing herself to become the ultimate weapon and hunt down Joel Miller. Abby grew to become a soldier and joined the Washington Liberation Front (WLF). In the years with the Front, she went on many missions, excelling in each of them. 
And eventually, he gathered his allies and ventured to hunt her biggest target. After surviving the harsh weather and hordes of undead, Abby ultimately reaches Joel and brutally kills him in front of Tommy. This is how part 2 of the Last of Us begins, and from there it only goes down. 
After Joel's tragic end, Ellie and Tommy went on separate ways to take revenge on Abby, while Abby herself was busy defending her newfound allies, in the religious group Seraphites, who are also the main enemies of WLF. Part 2, parallelly narrates both protagonists' (Abby and Ellie) struggle and the individual fights that make both of them suffer terrible losses. 
ADVERTISEMENT
Article continues below this ad
WATCH THIS STORY: Top 10 changes in the Last of Us Remake
In a recent interview, show actor and also the original performer for Joel, Troy Baker shared that they haven't changed the story much in season 2. This teases that the television show-only audience will also get to witness the ferocious hunter that is Abigail Anderson aka "Abby".