The Legend of Zelda: Tears Of the Kingdom- Breaking Down the Top 5 Most Asked Questions by Nintendo Fans
Published 01/24/2023, 11:12 AM EST
Nintendo Switch exclusive The Legend of Zelda: Tears of the Kingdom is only a few months away from its launch. This sequel to the 2017 hit breath of the wild looks as enticing as any other Nintendo title.
But the biggest problem fans have with this upcoming title is the fact that they have yet to get enough information on this game. It is been three years since it was announced and two trailers later no one has much idea of where Nintendo is taking this game!
Here are the five most burning questions that fans have about this upcoming game!
ADVERTISEMENT
Article continues below this ad
How much would Hyrule change in the legend of Zelda: Tears of the kingdom?
The trailers and gameplay videos have made it pretty evident that there is not much difference between the Hyrule of 2017 and the Hyrule of 2023. The only thing is that they have added a whole new area to explore above Hyrule.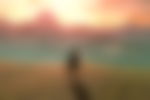 Now, this does not mean there would not be any changes, it just probably means that Nintendo is refraining from giving anything away.
Would the legend of Zelda: Tears of the kingdom retain the weapon durability mechanic of the previous game?
Everyone remembers those weapons in Breath of the wild. How they broke, how that irritated fans so. The game was excellent, and so were the mechanics that came with it. The combat did not leave anyone wanting, nor did the world.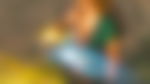 Exploring that world was a dream come true, everything was perfect, but those weapons were problematic.
Weapons broke the moment players were about to deliver that final blow. It was a pain to some and a travesty to others. No one loved it, and that's why they want to know if this is coming back.
Let's hope not!
Would tears of the kingdom also have AI-powered rain?
Fans remember climbing in the breath of the wild. Only this memory is not very pleasant. It brings with it the nightmare called the rain. Somehow it always rained when players started climbing something.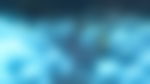 It looked beautiful, yes. But it also made Link slip when he climbed, it made every effort player made to reach the top. And that's why they wonder if the rain is coming back. And if it would be once again powered by AI to come especially when players climb?
What of Sheikah Slate?
The slate that gave players all its power. It was basically their all-around companion that told them everything…
…the maps, the markers, the shrines everything. Most importantly it was the players' way of unlocking and using the abilities that they unlocked.
The bombs, the stasis, that power to freeze the water in its place.
What about the companion characters?
The Legend of Zelda: Breath of the wild did not give players a traditional companion character. Link did get some friends who guided us every now and then, but players never got any traditional companions. So that makes everyone wonder, would Link get a companion character this time?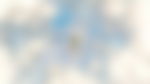 Some are speculating that Zelda would act as a companion in this game, but others suggest it would be some other classic character.
Whoever it might be, let us hope it is not as frequent with "suggestions" as the ocarina of time's Navi!
ADVERTISEMENT
Article continues below this ad
What kind of dungeons would players explore this time around?
Breath of the wild gave players a huge world to explore. Aside from places to just naturally discover, there were a number of shrines to visit and puzzles to solve in them.
Fans are wondering how that would evolve in this upcoming game.
ADVERTISEMENT
Article continues below this ad
WATCH THIS STORY- Ranking The Highest Selling Nintendo Games of All Time
There's an added location in this game, so it would be interesting to see the nature of dungeons and shrines that players would get to explore.
Edited By: Gideon Mathson