The Most Controversial Moments of Dr Disrespect's Streaming Career
Published 06/26/2021, 4:06 PM EDT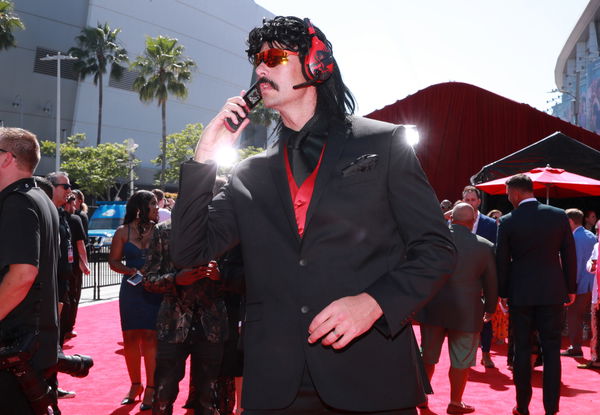 Dr Disrespect is one of the most iconic streamers that the gaming world has ever seen. He has produced top-notch streaming content over the years, which saw him lift the 'Streamer of the Year' trophy on two separate instances. However, the road towards the pinnacle of the modern era of streaming was a treacherous one, which saw him become a part of major controversies. On the anniversary of his shocking Twitch ban that shook the streaming world, here are some of the most controversial moments of Doc's streaming career.
ADVERTISEMENT
Article continues below this ad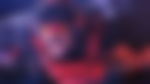 ADVERTISEMENT
Article continues below this ad
Dr Disrespect being in a tough spot in his marriage
While most of his controversies may have been related to streaming/gaming, one such controversy was very personal. Doc broke down during one of his streams on Twitch one day where he was not in his usual getup as he confessed to having cheated on his wife. Not only was this an emotional moment for him but was also extremely shocking for his fan. Doc announced that he wanted to take some time off following the admittance of his wrongdoing.
However, it seems that 'Mrs. Assassin' and Doc managed to save their marriage as Doc announced that he was slowly rebuilding his relationship. The couple hasn't been known to have any problems since.
video source:  VanillaORC
Streaming from a bathroom stall in E3 2019
The hustle to produce entertaining content on a constant basis can lead you to do outlandish things. E3 2019 saw one of the most bizarre streams that the world had ever seen. Doc went and streamed from a public bathroom without giving a second thought about the repercussions it would have. Clearly, things went way out of control.
While people flocked to see his 'hilarious' stream, little did they know that he or anyone wasn't really allowed to do that. Apparently, he violated Twitch Community Guidelines and the California State Penal Code 647 Section J which stated that taking a camera into the bathroom was an invasion of privacy. As a result of his antics, he was banned from Twitch for a short while and was also barred from attending E3.
video source: Ur2ez
Dr Disrespect allegedly made a racist remark claimed an American actor
The noble pursuit of good comedic content can often lead people to step over a line that can make things sour. Doc saw himself getting wound up in a similar situation, where an American actor, Jimmy Wong, accused him of being racist. This controversy took place in 2018 when PUBG wasn't regarded as a dead game, but instead, it was in its best days.
Players with Chinese names were allegedly infamous for cheating, which downplayed everyone's experience. Doc being himself went on a controversial rant, that saw him mocking their accent. This did not sit well with the American actor, who accused of being a racist and also remarked the entire gaming community of displaying similar behavior.
The streamer chucked Wong's comments aside and paid no heed to the ongoing chatter against him. This was the extent of the controversy, while Wong has now deleted the tweet from his account. However, it does seem like the streamer indeed crossed some lines, but his frustration with the frequent cheaters was the true cause of this rant.
video source: Corrupted Nation
Twitch permanently removed Dr Disrespect in 2020
This moment will probably go down in the history of streaming as the most controversial moment of all time. Doc already had a tough time staying in the good books of Twitch, but everything fell apart in 2020. The streaming platform in a rather shocking move announced that it has permanently banned Doc in 2020. The streamer was left stranded in a tricky situation, where his entire career was on the brink of extinction.
Everything that he did and the massive community he had built was just gone. He was forced to once again start afresh, but he did not know where he would go next. The 39-year-old streamer offered his reaction on Twitter and stated that even he hasn't been notified of the same.
ADVERTISEMENT
Article continues below this ad
Champions Club,

Twitch has not notified me on the specific reason behind their decision… Firm handshakes to all for the support during this difficult time.

-Dr Disrespect

— Dr Disrespect (@drdisrespect) June 28, 2020
ADVERTISEMENT
Article continues below this ad
Things took a drastic turn in the same year, as Doc announced his move to YouTube and held a splendid return stream. It attracted over 500K concurrent viewers and established him as one of the biggest names in the streaming world. He hasn't looked back ever since, and now he has managed to host epic collaborations with celebrities like PewDiePie, Snoop Dogg, and more.
Watch this story: Most Anticipated E3 Games