The PlayStation 5 Has a New Version with a Seemingly Insignificant Change
Published 08/24/2021, 10:08 AM EDT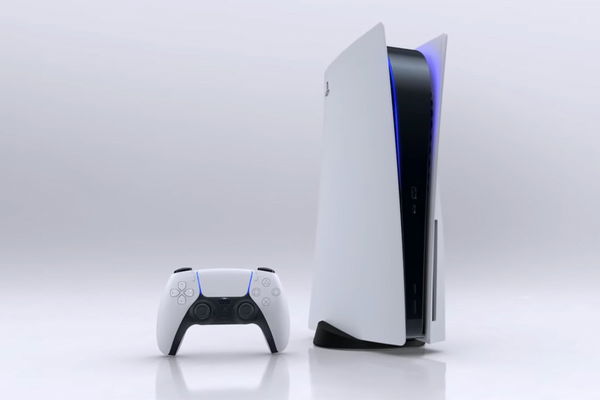 ---
---
Sony has likely made some very minor changes to the PlayStation 5 consoles from this week. This variant seems to be lighter than the previous one and has been spotted in Australia.
ADVERTISEMENT
Article continues below this ad
Over in Australia, PS5 models are being sold in stores with a new console revision that replaces a single screw along with a few minor changes.
Many gamers who had their hopes pinned on bigger hard drives or more powerful hardware considering an update might consider this kind of disappointing.
ADVERTISEMENT
Article continues below this ad
A revised model of the PlayStation5
As reported by Press-Start, it was noted that the most recently released stock of the console appeared to bear a new serial number. Following further investigation, it was discovered that this new model is 300 grams lighter and has a new screw for the base stand unit. Whereas the old one required a screwdriver to adjust, the new one may be done by hand.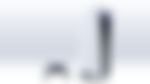 The updated model is known as the CFI-1100 series, as opposed to the original CFI-1000 series. These modifications are thought to have been made to both the disc and digital versions of the system.
WATCH THIS STORY – PlayStations Ghost of Tsushima Directors Cut Brings Much-Needed Changes to the Game
Eurogamer further reported that UK gamers were receiving consoles that appeared to have a new screw. Although this might be a minor update, there is no official word on how lighter the console is now. It is expected that certain internal parts have been replaced to make the console lighter.
There's been no official word from Sony about these hardware changes or any new updates for now.
Current Stock of PlayStation 5 consoles
It's very much possible that these minor adjustments are connected to Sony's confidence in hitting 22.6 million console sales by March 2022.
Demand shows no signs of abating, with the PlayStation 5 just passing 10 million units sold on its path to become the most popular PlayStation system of all time.
However, it is also believed that PS5 could be in short supply until 2023 due to semiconductor chip shortages.
ADVERTISEMENT
Article continues below this ad
Amazon UK is currently out of stock, and in the United States, Amazon is expecting a major PS5 restock this August.
Walmart, which last restocked on July 1, could be the next place to get hold of PS5 4k consoles.
ADVERTISEMENT
Article continues below this ad
Will these changes be significant later in the console's span? We hope to hear something about this soon!
Trending Stories