The Side of SypherPK We Don't Get to See
Published 03/27/2021, 1:20 PM EDT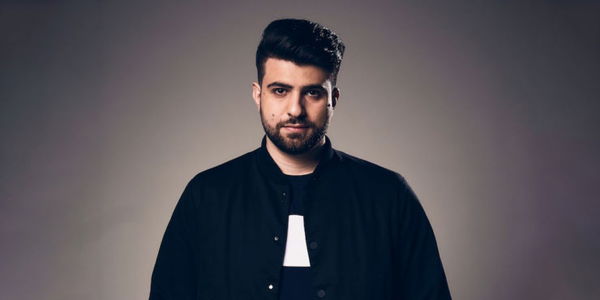 ---
---
Although the new season of Fortnite has added new dimensions to the game such as hunting and crafting, the game is still plagued with a host of unbalanced weapons and mechanics. Since the conception of the game, players have raged over the double-pump and SMG meta. While these overpowered versions do not exist in Season 6, there is still a host of 'broken' items.
ADVERTISEMENT
Article continues below this ad
SypherPK is one of the most beloved Fortnite content creators. The new season of the Battle Royale has helped his YouTube channels greatly, as he recently hit a new monthly viewership record of 138 million views.
Sypher himself has acknowledged the attention that Fortnite brings to his channel. However, he is not blind to its problems. Recently, in a game of trios, Sypher, Nickmercs, and Nate Hill discussed the problems with Epic's most successful title. They identified the lack of mobility items and the fire rate of primal shotguns as the two main complications.
ADVERTISEMENT
Article continues below this ad
SypherPK rages on stream
Sypher himself rarely lets these irritations get to him and maintains a child-friendly image on his channel. Nevertheless, he too is human and can lose his cool.
In a recent stream, Sypher was being tormented by the last player left alive. As they were build-fighting, Sypher ran out of materials. The player proceeded to drop down after Sypher had already hit him for 200 damage.
Eventually, Sypher got the better of the player and taunted him by saying, "get s**t on, f*** you kid, you piece of s***." He asked his editor not to include swear words in his YouTube video.
By now we all know that Sypher is not known as a 'toxic' player. On the other hand, this proves that if you do get on his bad side, you are most likely going to be roasted. All this clip proves is that Fortnite can make even the nicest people act quite nasty.
ADVERTISEMENT
Article continues below this ad
Hypex, the famous Fortnite data miner, also spoke about the toxicity prevalent in the Fortnite competitive scene. He advised pros to suggest their changes to Epic in a more civilized manner rather than just slurring the company. This way there would be constructive criticism for the game to improve on.
Also this doesnt mean that comp is balanced, it's not.. I'm just saying that yall are so fucking immature and toxic towards the devs to be respected back by them, its that simple. https://t.co/mC1vXQ2ujQ

— HYPEX (@HYPEX) March 26, 2021
ADVERTISEMENT
Article continues below this ad