The Staggering Amount of Money Dr Disrespect Claims to Have Lost Due to his Twitch Ban
Published 08/26/2021, 6:44 AM EDT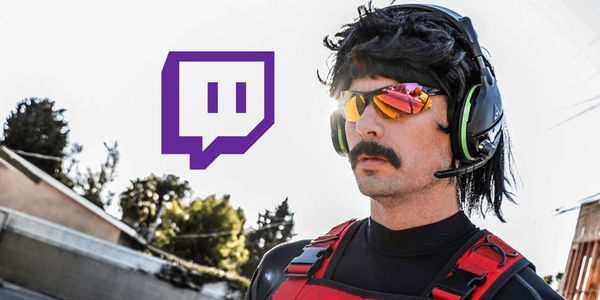 ---
---
Dr Disrespect has really been quiet about his infamous ban from the streaming platform Twitch until this week. The streamer, as fans believed, was unaware of the reason for his arbitrary ban. This had peddled several conspiracy theories to spread across the internet on his ban.
ADVERTISEMENT
Article continues below this ad
However, his recent YouTube video has certain interesting revelations that might help us clarify this situation at hand.
He revealed how much the ban was affecting him financially and talked about possibly suing Twitch over this arbitrary ban.
ADVERTISEMENT
Article continues below this ad
Dr Disrespect on his Financial Losses
Dr Disrespect revealed how much the Twitch ban had affected him financially in his latest video. The Two-Time after joining YouTube, says,
"I make probably a fourth, a quarter, of what I was making on Twitch."  
This would mean that the ban must have cost him $1.5 million within a year.
He talks about how the ban cost him networking opportunities with the likes of EA and Activision. Explaining to his professional partners, he says,
"But, the Twitch ban has really, really affected us, not just from a financial standpoint, but from a networking standpoint. From all the relationships we've built in the past 5 years in terms of Activision to EA. All the big partners and sponsorships have to question, 'why'd you get banned?'"
WATCH THIS STORY –  Best Xbox Announcements at Gamescom 2021
But this does not mean that he is not doing well enough for himself. Even though he says that he has been blacklisted and shadowbanned by some partners and sponsors, he is still making the best out of whatever he has. Currently, the Two-Time holds 3.46 million subscribers on his YouTube channel compared to the 4 million on his Twitch. He has still managed to withhold brand partnerships with Turtle Beach, Mountain Dew Game Fuel, and Fanduel.
Is the Two-Time suing Twitch?
In the same video where he talked about his financial pitfalls from the ban, Dr Disrespect also says that he is "suing the f**k out of Twitch."
Dr Disrespect is SUING Twitch over his ban!!!

Also says he knows the reason that he got banned (unlike @Slasher)

— Kavos (@KavosYT) August 23, 2021
ADVERTISEMENT
Article continues below this ad
While Dr Disrespect claims to know the reason behind his ban, he is legally bound to maintain silence on this part. However, he did claim in his recent video about his difficulties because of this ban. In this context, he says,
"There's a reason why, and I'll just say this right now, champs — there's a reason why we're suing the f**k out of em, ok? I don't know how else to put it, the amount of damages, and you just don't… nah."
ADVERTISEMENT
Article continues below this ad
Dr Disrespect's case would indeed make a strong lawsuit because of the financial damages that he had to face and Twitch's unclear stances on bans on streamers. As of now, an official statement from Twitch is awaited, while fans are very much eager to know what is the actual scene behind this drama.
Trending Stories