The Top 10 Games Launching on Nintendo Switch in October 2021
Published 10/03/2021, 2:29 PM EDT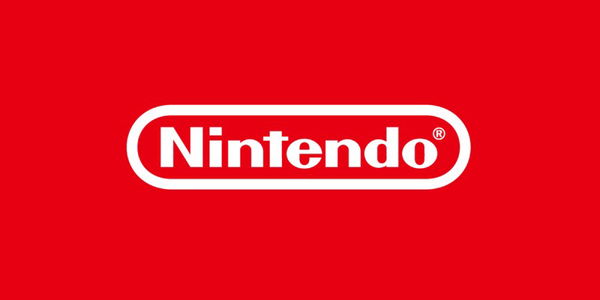 ---
---
October is finally here, and that means new games will launch on Nintendo Switch. October is a spooky month with a lot of new spine-chilling games. coming out. This month Nintendo Switch users are getting 18 games; looks like October is going to be a happy month for all the game lovers.
ADVERTISEMENT
Article continues below this ad
Let's have a look at the top 10 games launching on Nintendo Switch in October 2021.
Disco Elysium- The Final Cut
ADVERTISEMENT
Article continues below this ad
On 12 October 2021, the award-winning Disco Elysium-The Final Cut will be released. This adventure role-playing game follows the tale of a burned-out detective who's investigating a tricky murder mystery. Throughout the game, players will meet several different characters to interact with that can affect your investigation either positively or negatively. Hopefully, the game is worth all the hype and praise when it lands on Nintendo Switch.
Monster Crown on Nintendo Switch
On the same day (12 October 2021), we have Monster Crown coming to Switch. If you want something like Pokemon but in a much darker style, then Monster Crown is for you. This game is a combination of Pokemon and Shimgami Tensei, where you actually need to convince different creatures to join you in battle. Basically, you need help from these creatures to win all the battles. There are 200 monsters to collect, so the game is going to be quite engaging.
Dying Light Platinum Edition
Let's jump a week ahead to 19 October 2021 when we are getting the thrilling zombie shooter Dying Light Platinum Edition. The original game was released way back in 2015 and gained a lot of praise and popularity. This brand new and improved version of the game contains four DLC packs along with some exciting, cool skins to kit out your character. This one is a fully downloadable game, so get spook on this Halloween with Dying Light. Well, this one is worth looking at.
Marvel's Guardians of the Galaxy
On 26 October 2021, we have the ultimate Marvel's Guardians of the Galaxy. This game looks like a total hack and slash action title where you get to play the character of Star-Lord. Pretty cool right?
Shadow Corridor
Survival horror game where you seem to be trapped in an ancient village and need to scavenge for clues to get out of there. There are a number of evil spirits, so just be very cautious at every step. This game was released on PC a few years ago. If you want to dive into some really spooky and spine-chilling moments, then Shadow Corridor is definitely for you.
WATCH THIS STORY: Call of Duty: Warzone vs Fortnite: Which Is the Better Battle Royale Game?
The Smurfs- Mission Vileaf
Well, surprisingly the Smurfs-Mission Vileaf looks pretty cool. It looks very straightforward, colorful, and simple game with a bit of Luigi's mansion tossed in. The Smurfs haven't really ever had the chance to shine brightly when it comes to video games, but maybe this will change everything.
Dusk
Dropping on Nintendo Switch on 28 October 2021 is the heart-pounding arcade FPS title. This one is for all the action lovers, accompanied by a heavy soundtrack full of blast beats. If you are looking for something eerie to play this Halloween, then keep this one on your priority list.
Fatal Fame: Maiden of Black Water on Nintendo Switch
On 28 October 2021, we have Fatal Fame: Maiden of Black Water, a third-person survival horror game in which players are constantly haunted by evil spirits, but it is not what you think it is. Instead of shooting them with a gun or hitting them with a hammer or pipe, players have to use a camera as a protection weapon. Yes, you heard that right, a camera as a weapon.
Voice of Cards: The Isle Dragon Roars
On the same day (28 October 2021), we have another brand new RPG release. Voice of Cards: The Isle Dragon Roars is using cards as their dominant theme. This is a turn-based RPG where you grind out battles to level up your character and learn multiple new skills.
The interesting thing here is that every enemy, character, or even the land you roam around is built of cards. Also, there is something magical about roaming the Overworld and exploring all the towns. There are so many things in this game that will surprise you completely.
ADVERTISEMENT
Article continues below this ad
Mario Party Superstar on Nintendo Switch
Lastly, we have Mario Party Superstar coming to Switch on 29 October 2021. This is a remake utilizing boards and mini-games from the first Mario Party Games on the Nintendo 64. This brand new game will also have online multiplayer and over a hundred different mini-games to battle it out with your buddies.
ADVERTISEMENT
Article continues below this ad
What games on the list are you most excited about? Let us know in the comments section below.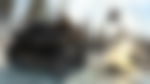 Trending Stories