The Winter Update for Halo Infinite Drops With Campaign Co-Op, the Forge, and More
Published 11/09/2022, 9:30 AM EST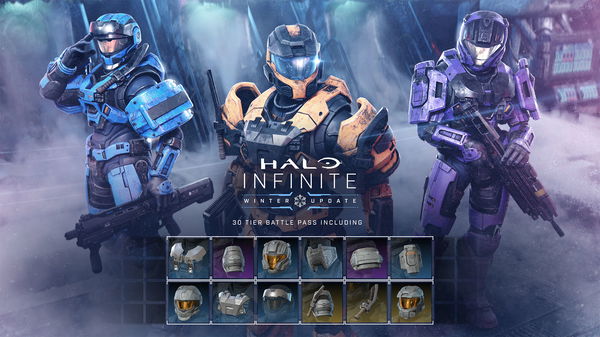 New Maps, Campaign Co-Op, Forge, Halo Infinite is finally complete! After months of Hiatus, 343 Industries finally released a big feature update for Halo Infinite.
The Update brings everything that fans have been asking for. It's a massive update packed with content, like a free 30-level Battle pass, new multiplayer maps, campaign Co-Op mode, and the forger, all this accompanied by 24 new achievements to earn.
ADVERTISEMENT
Article continues below this ad
The long wait has been duly rewarded with the latest winter update
343 has a full release log on their website, which has everything that this update comes with for anyone interested. As longtime fans of the Halo series might be aware, the campaign Co-Op has been a staple of the series for the longest time.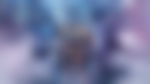 When Halo Infinite launched last November, it was missing this feature very much to the disappointment of its fans.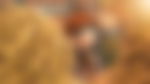 But thanks to this new update, up to four players can enjoy the Halo Infinite campaign together. The best part about the Co-Op campaign is that Halo Infinite supports cross-play between Xbox consoles and PC, so you can play with your friends without worrying about the platform.
Halo Infinite now allows chapter select
And for those who missed some achievements during their first playthrough of the campaign, the game now allows you to select chapters from the TACMAP and replay any campaign missions you want.
The other fan-favorite thing missing from Halo Infinite at the launch was The Forge. The forge is a map creator, and now The Forge is available in beta to the players. 343 states that this latest version of forge boasts the most powerful toolset yet, with object scaling, lighting and audio tools, and such.
ADVERTISEMENT
Article continues below this ad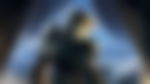 Along with all these new gameplay modes, maps, and battle passes, 343 Industries have also said to change how XP is awarded to players at the end of each multiplayer map. Players now get XP for completing matches and additional XP based on the players' performance during a match.
343 Industries have taken all the criticism it received last year to heart and have really worked hard on making Halo Infinite the game that fans would love. And they have convinced me to re-download the game.
ADVERTISEMENT
Article continues below this ad
Watch Now- From Zack Efron to Henry Cavill These Hollywood Celebrities Are Hardcore Gamers
What about you? Are these features and modes enticing enough to pull you back into the game? Share your thoughts in the comments below.