"There's a Day When I Can Give Away a Billion Dollars" – YouTube's First Potential Billionaire MrBeast Declares His Path to Reach $100 Billion Worth
Published 01/25/2023, 9:10 AM EST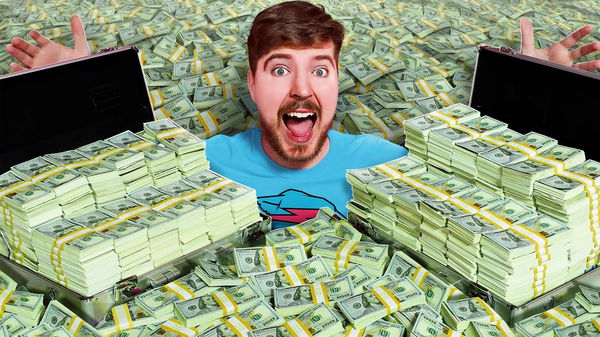 Jimmy "MrBeast" Donaldson is not only a flourishing YouTuber but also resides in society as an uprising businessman. From over-the-top videos to his much-loved Feastables bars that even Serena Williams' daughter gave her stamp of approval, the YouTuber has made a great empire for himself and is expected to be the world's first billionaire YouTuber.
Having an ever-widening popularity, the question does arise of what is the end target of MrBeast. Since he seems to not put his foot off the throttle, the question becomes about where he wants to take his worth to. And it seems the YouTuber has in mind a path to reach $100 billion worth.
Jimmy recently appeared on the podcast panel with MIT Research Scientist and podcaster Lex Fridman. The two great minds exchanged thoughts on the growth of content creation, their understanding of social media platforms, and other topics on business and life skills.
ADVERTISEMENT
Article continues below this ad
While the discussion addressed interesting topics, Fridman put forward a question in front of MrBeast. A question that allowed MrBeast to declare his plans to achieve $100 billion worth.
MrBeast admits to gaining 100 million views consistently on videos for reaching $100 billion worth
Fridman asked MrBeast about what the path to being $100 billion worth looks like for him. To this, Jimmy said, "Yeah, I mean, if the goal was to just be worth $100 billion, yes. I mean, my goal, I'm a broken record, is to make the best video possible 'cause I know whatever else I want will come, obviously, blah blah, you've heard that."
This idea does certify that MrBeast's path to reaching $100 billion worth is to make the best videos possible and let the success of it take him on the path. He continued, "So the path to $100 billion is just keep getting 100 million views a video, you know what I mean? But…[Lex] Or more. [MrBeast] Well, yeah, or more, exactly, if we can keep growing." 
ADVERTISEMENT
Article continues below this ad
Though consistently performing videos stand as a priority for the YouTuber, he also mentioned the importance of the Feastables and MrBeast Burgers' contributions to the overall performance. He puts forward the idea that if his snack delicacy business goes international, along with the videos getting 100 million views or more, the path would lead him to get $100 billion worth.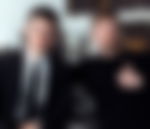 ADVERTISEMENT
Article continues below this ad
As a concluding note, he did say, "I mean, hopefully, there's a day when I can give away a billion dollars in a video." This would surely be an achievement and would make the moment even more historical for the individual as well as for his fandom. For this to happen, one can do nothing but rely on the future that Jimmy paves for himself.
WATCH THIS STORY: Highest Cash Giveaways in YouTube Star MrBeast's Videos