"They Absolutely Nailed It" – British Actor Playing Key Protagonist in Call of Duty: Vanguard Praises Sledgehammer Games
Published 11/05/2021, 3:05 PM EDT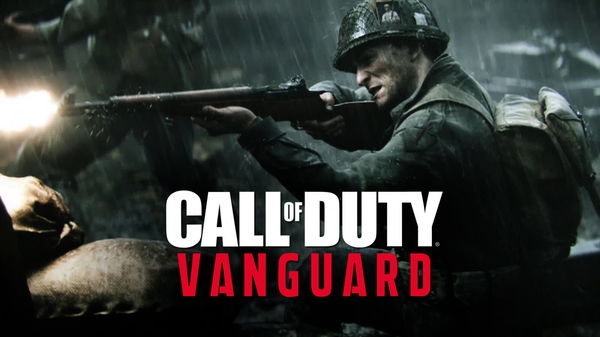 ---
---
Call of Duty: Vanguard has done an incredible job in depicting World War II. Statistics note that around 600,000 Black British-African soldiers were on the frontline fighting for the allied powers and their generations are still fighting for recognition to date. One of the actors, Chike Okonkwo, plays the role of protagonist Arthur Kingsley in the game's narrative.
ADVERTISEMENT
Article continues below this ad
Okonkwo, a British-Nigerian has praised Sledgehammer Games for including various perspectives in Vanguard's gameplay.

ADVERTISEMENT
Article continues below this ad
Call Of Duty: Vanguard actor praises Sledgehammer for including all perspectives
Chike Okonkwo plays the role of Arthur Kingsley in Vanguard. Kingsley is one of the four protagonists in the game is a black British-Cameroonian sergeant fighting for the crown and country in the Western Theater. Okonkwo says that he is honored to play Kingsley's character and thinks this narrative might be the best of COD campaign stories to date.
Okonkwo says, "I think Sledgehammer Games have created an incredible thing. It was a very ambitious thing to take all these stories on board, but they absolutely nailed it, especially in their execution of seeing the war from so many different perspectives."
WATCH THIS STORY-   Video Game Franchises returning to console
ADVERTISEMENT
Article continues below this ad
The character of Arthur Kingsley is based on the life of Sergeant Sidney Cornell whom Okonkwo describes as, " an incredibly heroic and brave man."  A mural of Sergeant Cornell along with war veteran Flight Lieutenant John Smythe was unveiled in Shoreditch, London as a homage to the lesser-known heroes of the Second World War.
The character of Kingsley has served during the "Phoeney War" period in a failed operation of the British forces against the German Blitzkrieg. Kingsley was also one of the few soldiers to return home safe in the Dunkirk evacuation. He returns to the field as a paratrooper sergeant and participates in both D-Day landings and deep-cover mission in Berlin.
Okonkwo says that he felt more connected to his Western African heritage and  Igbo culture by playing the role of Kingsley. He is highly grateful to this role in Vanguard that allowed him to explore more of his family's heritage.
ADVERTISEMENT
Article continues below this ad
What do you think of Vanguard's campaign story mode? Let us know in the comments.