Things to Consider Before you Buy the new Nintendo Switch OLED Model
Published 10/09/2021, 10:26 AM EDT

---
---
The much-anticipated Nintendo Switch OLED has finally arrived. The new Nintendo Switch OLED model has an OLED display that is larger and brighter than prior models. However, before committing, here are a few things you need to know before buying.
ADVERTISEMENT
Article continues below this ad
Nintendo Switch OLED
Display
ADVERTISEMENT
Article continues below this ad
The newer model of the Switch features a 7-inch display, as opposed to a 6.2 inch one. What this means is a wider screen as well as a bezel-less display. This OLED version has drastically improved upon the display of the switch. The colors have much more pop and are more vibrant. As compared to the LCD version, the OLED version allows each pixel to generate its own light. This means that pixels in dark areas can be turned off to generate the perfect, inky black picture.
However, what is important to note is that while the OLED version offers a crisper display, it still offers the same resolution as its predecessor. Both the regular switch as well the OLED version offer a 720p resolution.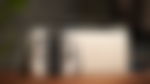 Watch Story: Spookiest Games to Play on Xbox this Halloween
Performance
The primary focus of the OLED Switch is mainly the display with some other quality of life changes. The core functioning of the Switch, such as the battery life, internals such as CPU and RAM are the same. The newer version, however, has a storage capacity of 64 GB, double the storage of the regular switch. This newer version also boasts a better soundsystem as well.
Nintendo Switch OLED: other notable differences
ADVERTISEMENT
Article continues below this ad
The OLED version of the hand-held device is equipped with a significantly more ergonomic wide adjustable stand. The flimsy and unstable build of the stand was one of the problems the older Switch had. The stand also possesses a LAN port. The newer Switch also comes with white Joy-Con controllers with a white dock.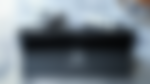 ADVERTISEMENT
Article continues below this ad
Ultimately, most of these changes affect only the players who play the Switch in a hand-held capacity. If a player prefers an external display, these changes should not concern them much. The newer version offers a few welcome changes but is not revolutionary different from the standard version. If a person wants to buy a Switch, they should go for the OLED one, but for others who already hold the hand-held device, the OLED version does not seem to feature such changes that warrant an upgrade.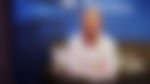 Trending Stories