This Among Us Mod Lets You Play Stickman All Over Again
Published 05/10/2021, 1:38 PM EDT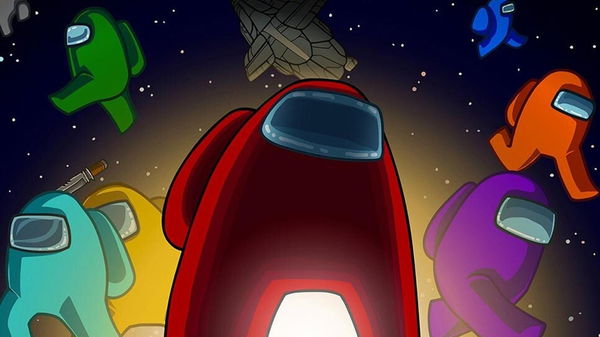 ---
---
Among Us is a social deduction game that rose to popularity in 2020. Innersloth created this game way before, but the title gained traffic only last year. Streamers and influencers alike got together to play this unique title that involved a lot of communication.
ADVERTISEMENT
Article continues below this ad
This 'Mafia' style game involves crewmates and imposters stuck in an airship together. The crewmates need to finish all tasks before the imposters kill them all. The game has several maps and is customizable in several parts. Furthermore, mod creators are also at it to keep the game alive. Games with a single objective like Among Us usually lose ground quickly if the devs do not integrate interesting content that can keep it going.
Mods are always fun as they provide unique ways to play the same game. Among Us mods are perhaps the most creative ones we have seen in recent times. The best part about Among Us is being the Imposter. The various mods provide for unique ways to be the Imposter, with even more unique ways to kill.
ADVERTISEMENT
Article continues below this ad
From pop culture mods like Thanos, Spider-Man, and King Kong, to mods that cater to the animal kingdom (like the shark mod, for example), we have seen it all. Popular Among Us Youtuber SSundee, recently tested another mod that is a trip down the memory lane.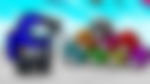 The Stickman mod is the new variant in the Among Us block. With this variant, every crewmate turns into a stick figure instead of the usual bean we are used to in the game. The imposter 'Stickman' however possesses unique ways of 'erasing' the crewmates from the ship.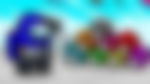 Imposter abilities in the Stickman Among Us mod
ADVERTISEMENT
Article continues below this ad
The imposter 'Stickman' has a few unique abilities. On the left-hand side, the imposter will find three buttons that allow him to 'erase', 'draw hole' or go 'invisible'. On the right-hand side, apart from the usual Sabotage and Report button, there is also a 'throw' button.
The Stickman imposter can literally erase crewmates with a pencil from the ship. The 'draw hole' button places a large black hole in the path of the crewmates anywhere on the ship. If you tread over that hole, it will kill you by sucking the body in. The 'invisible' button can be used to quickly hide after committing an act of treason.
The last ability is to 'throw' a pencil like a spear and embed the crewmate on the ship with a pencil in their heart. The mod seems quite a lot of fun, especially if you get to be one of the imposters. Watch SSundee play the mod below and ace with the imposter role.
ADVERTISEMENT
Article continues below this ad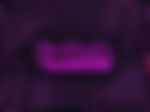 Trending Stories