PlayStation Players Are Not Happy With the Latest Vampire the Masquerade Battle Royale
Published 05/01/2022, 2:50 PM EDT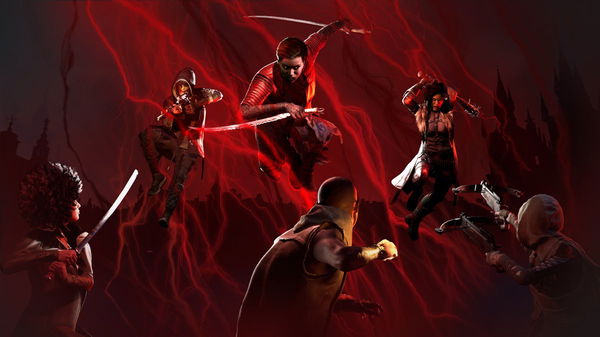 The modern era of gaming is highly populated by tons of battle royale titles. And coming up as a new addition to the genre is Vampire The Masquerade Bloodhunt. While it's associated with a famous franchise, the game is its own thing, being a free-to-play online offering.
ADVERTISEMENT
Article continues below this ad
However, it seems to have witnessed a rocky start in its early days. Especially when it comes to its availability for the PlayStation platform. It looks like most of the fans are not having a good time with Vampire The Masquerade Bloodhunt.
ADVERTISEMENT
Article continues below this ad
PlayStation fans think Vampire The Masquerade Bloodhunt is made for PC!
For those uninitiated, Bloodhunt is the newest battle royale, being free-to-play of course. It's developed and published by Sharkmob and is mainly based on the table-top RPG Vampire The Masquerade. Furthermore, it's also a part of the vast World of Darkness franchise.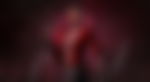 Set in the streets and on the rooftops of Prague, the game takes place following a gathering of various Vampires in the city. After the war between the different sects erupts, the Second Inquisition also becomes a part of this.
In this BR title, players take on the roles of those vampires who try to survive the sect war. While battling each other, they have to go against a bigger entity as well which is trying to exterminate the vampires.
WATCH THIS STORY: From Call Of Duty To Minecraft: Ranking The Highest–Selling Video Games of All Time
Bloodhunt allows the players to customize their character's appearance while also trying to prevent their identity from getting revealed to the humans. And this practice is called the Masquerade.
Although the battle royale looks promising initially, fans haven't given it good initial impressions. Especially those owning the PlayStation and trying to have a good time with Bloodhunt.
Going by the recent reactions of the PlayStation users, it seems like the BR is more suited for PC platform than the console. This is what most of the fans expressed in their reactions on the social media. One frustrated player even wrote this for the newly launched title: "This game is s**t on controller. It's a keyboard mouse game."
Others were simply not interested enough in going for it whatsoever.
This game is shit on controller. It's a keyboard mouse game

— Will (@WillLUHGv3) May 1, 2022
The UI is clearly designed for mouse-and-keyboard, it works horribly on console, I don't even want to play now

— Ryan (@Ryan91320017) May 1, 2022
The framerate is atrocious and thoses loading times too this is a PS5 game ffs not a PS4 game really disappointed with this

— 🎮🕹️VintenDio🕹️🎮 (@SaiyanPride45) May 1, 2022
Surprised this game doesn't have a single player campaign

— Samantha J. Foster Composer (@sjfostersound) May 1, 2022
another shitty battle royale game nobody asked for

— N0PE (@XsameoldshitX) May 1, 2022
Just played it.. it's garbage

— XTgamer (@XGamer70421869) May 1, 2022
Screw this I'm ready for ragnarok

— Young-G (@young_g19992002) May 1, 2022
There are some bugs where keep appears red dots when I don't have nothing to check, keep appears the clan player icon whenever I go back in the lobby and why when I turn off crossplay the match doesn't even start??? It's awful play against pc, too easy for them, seems hackers pic.twitter.com/ianzNwc6Gv

— MayTheForceBeWithYou (@TheJediWithForc) May 1, 2022
ADVERTISEMENT
Article continues below this ad
Vampire The Masquerade Bloodhunt is now available for PlayStation 5 and PC across the globe.
ADVERTISEMENT
Article continues below this ad
What are your thoughts on this new battle royale? Have you already begun playing this on your console or computer? In case you have, do let us know about your gameplay experience in the comments.