"This Game Mode Is Actually Kind of Fun"- Shroud on Valorant's Recent Mode Replication
Published 05/17/2021, 11:06 AM EDT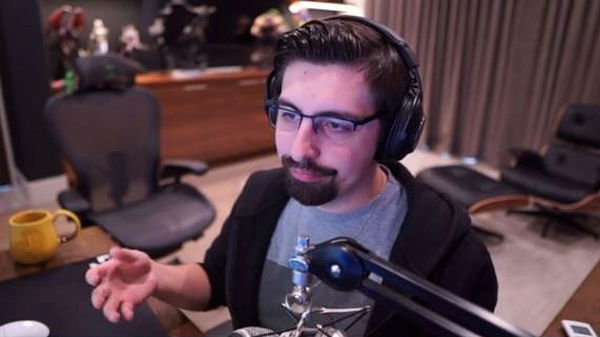 ---
---
Valorant has recently released a new game mode, named Replication. In this mode, the entire team fights opponents using only one agent. It is a very interesting mode and a lot of players love it. Several streamers and professional players are streaming this game mode on their streams. Obviously, Shroud was not able to resist playing this mode, and he enjoyed it wholeheartedly.
ADVERTISEMENT
Article continues below this ad
It's a lot of fun, and thus, players are loving to brawl with their opponents using the same agent. Other than that, it also provides a great warm-up for players before going to Competitive mode.
ADVERTISEMENT
Article continues below this ad
Shroud tries the new mode, Replication in Valorant
Michael Grzesiek, better known by his streaming name Shroud, is a huge fan of Valorant. He loves to play Valorant with fellow streamers and players during his livestreams. Michael recently tried this new mode released by Valorant, and he absolutely loves it.
He said," This game mode is actually kind of fun. It's not bad." Furthermore, he even thought of an idea where five members of his team should pick Sage. After that, they will revive each other and in one second, the entire team will be back from dead. This is quite an interesting idea and even looks kind of fun. In addition to that, Shroud even told that he was not a big fan of the previous mode, Escalation. Michael said, " Escalation was spamming abilities and sh*t. It was weird. Everyone was holding, and it didn't work. Escalation didn't work like they probably intended."
Shroud and his teammates got Sova in their first match. They were quite happy to get it until they saw five Raze in the opponents. However, Shroud was able to clutch the round easily. Furthermore, it was hilarious to see so many Shock Darts and Grenades just flying all over the map.
ADVERTISEMENT
Article continues below this ad
In addition, there was a moment where one of Shroud's teammates accidentally killed their own teammate with Sova's ultimate ability. At last Shroud and his teammates won the match with a 5-2 demolishing score victory. His other teammate also addressed the new mode by saying, "It's the future of esports."
In another match, Michael and his teammates got Killjoy. They decided to put five Turrets in just one site to hold the site. They put all the Killjoys' Turret, Nanoswarm Nade, and Alarmbot in just B site of Breeze. It was a very challenging match, and they were tied up at a 4-4 score. Interestingly, this strategy helped them to clutch the last round and claim themselves a proud victory.
ADVERTISEMENT
Article continues below this ad