"This Got Dark Real Fast": MrBeast Reveals About the Future of the Brand After His Demise
Published 01/19/2023, 7:50 AM EST
The king of YouTube right now has only one name highlighted. Indubitably, it can be said that it is none other than MrBeast. He shattered record after record in the past year to be the most subscribed YouTube individual. His average view count for his videos is in the millions.
The brand has witnessed tremendous growth as well because of Jimmy and his team's efforts. Now he has put up a Twitter post about what will happen to the brand after he is long gone.
MrBeast and the future of the brand
ADVERTISEMENT
Article continues below this ad
Jimmy Donaldson is the face of the MrBeast brand. He created his Beast empire through sheer will and determination throughout the years. If we look at the progression of videos on his channel, we will see the long journey that MrBeast has taken.
The question about who after Jimmy would take over the responsibility of the empire is, of course, a debatable topic. He is the familiar face that is associated with the popularity of the Beast brand. Now Jimmy himself has come forward talking about what will happen to the channel after he is long gone.
When I die and the boys put their hands on my tombstone to compete for the channel, should Nolan get to compete? Or just Chris, Karl, Chan.

— MrBeast (@MrBeast) January 18, 2023
Interestingly, this is not the first time Jimmy has talked about this scenario. In the past also he mentioned the same thing in one of his interviews. Now Jimmy is conducting a poll to whether include Nolan in his hypothetical challenge. His three oldest members Chandler, Chris, and Karl are already included in this challenge.
He wants to see who lets go of his tombstone the last and whoever does this will take over as the head of the MrBeast franchise. Yes, of course, we cannot imagine a MrBeast video without Jimmy in it, but Donaldson tries to explore any avenues he has to make some insane content.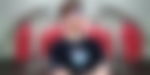 People are actively seen replying to MrBeast's tweet after he put up the poll.
Fan reaction to the final challenge tweet
As soon as Jimmy posted about this, the Twitter community was rather seen busy putting up replies to it. Everyone was expressing their likeness towards MrBeast crew member Nolan and mostly everyone wanted him in this hypothetical situation.
At this point, Nolan is worthy of competing.

— Millions (@Millions) January 18, 2023
He's worthy at this point tbh. Defo should be apart

— Obijai (@Obijai) January 18, 2023
Moreover, fans cannot imagine the MrBeast franchise without Jimmy in it. So, many were seen showing how they never want to see such a situation happen. That is a MrBeast video without the real MrBeast.
Hopefully that's not for a long time yet

— Ross light (@Rosslight2) January 18, 2023
Your a legend you might physically die but your name will live forever 🫡

— Boba-Inu Fam 🧋 🐈‍⬛ (@BobainuFam) January 18, 2023
ADVERTISEMENT
Article continues below this ad
ADVERTISEMENT
Article continues below this ad
For now, we surely can hope this doesn't happen anytime soon in the future. Currently, MrBeast is planning something unique. He had earlier told that his next video will be a different one compared to his old videos. Let's see what Jimmy and the team have in store for us.
Watch this Story: Biggest Steamers Who Left Twitch and Switched to YouTube