This GTA 6 Fan Interrupting a Live Show to Vent about The Game Being Delayed is So Relatable
Published 08/30/2021, 11:42 AM EDT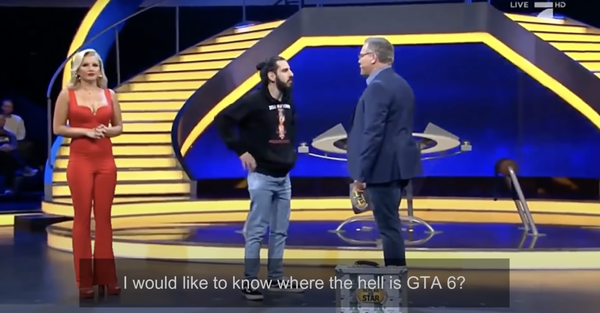 ---
---
Rockstar is in no mood to talk about GTA 6 or substantiate its existence. GTA 6 is surely one of the hottest things on the internet, and fans simply want to know whether it's real or not. One such GTA 6 devotee did something which most of us wouldn't have anticipated. The alleged GTA fan was in no mood to wait, and during a live episode of the German game show Schlag den Star, he asked if there was any news about GTA 6.
ADVERTISEMENT
Article continues below this ad
A fan crashes the German game show to know about GTA 6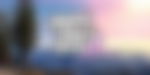 ADVERTISEMENT
Article continues below this ad
Earlier this month, the developers confirmed that the remakes of major titles like GTA 3, Vice City, and San Andreas are on the way. While this surely is good news, the GTA community wants to know about the whereabouts of GTA 6. 
A fan did just that. Known as Taser, this GTA aficionado rushed to the stage when the host was speaking to a participant. He simply asked the show host Elton, "where the hell is GTA 6?"
This is quite courageous and funny at the same time. Taser later added, "The best thing we can do is shout into the camera: where is GTA 6?" While the show's host Elton did not have any news about the next GTA title, she surely had a witty answer ready. 
ADVERTISEMENT
Article continues below this ad
Before the guards intervened, Elton said, "Nope, I don't need that. I haven't even finished 5 yet." You can check out the video.
The game show host is a local comedian and voice actor. He has been engaged in German dubs of popular games, like the famous Halo 3. 
ADVERTISEMENT
Article continues below this ad
While we still have no concrete news about the release date of GTA 6, there have been a ton of leaks. From maps to the possible storyline, the internet is packed with rumors surrounding the game. Rockstar might delay the launch of GTA 6 as it still is capitalizing on the success of GTA 5 and GTA Online. Both the games have been massive hits for the company even after more than seven years.
Trending Stories