This is going to be the Highlight of the Game'- Shroud Believes Portal Mode is Battlefield 2042's Saving Grace
Published 11/15/2021, 1:12 PM EST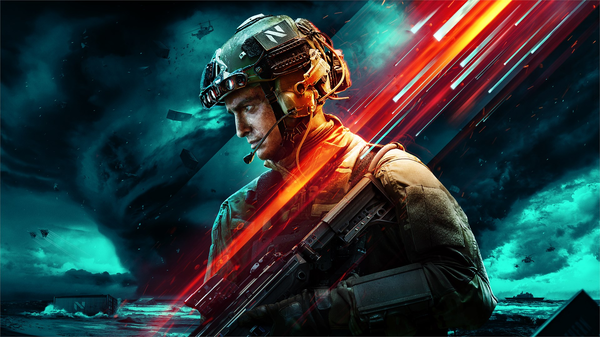 Battlefield 2042 final version is nearly here and players are extremely excited about it. Battlefield has always been all about explosions, arenas, multiple modes, and hordes of players. But this time Battlefield is back with a new mode that is getting a lot of attention from players.
ADVERTISEMENT
Article continues below this ad
Just like other streamers and gamers, Twitch star Shroud is pretty busy playing Battlefield 2042 as well, and it looks like he really enjoys the Portal Mode of the game.
ADVERTISEMENT
Article continues below this ad
Shroud on Portal mode of Battlefield 2042
Shroud has been really loving Battlefield 2042, but this Portal mode is by far his favorite. In his recent stream on Twitch, he expressed his excitement regarding the mode and explained why this is the highlight of the game. "I think this is going to be the highlight of the game. For sure. It's my favorite, actually. Just being able to have custom settings should be fun. People are going to get creative with it, I'm sure," He said.
Basically, the Portal mode gives players all the freedom in the world to customize the environment and modes according to their preferences. The Portal mode is by far one of the best modes of Battlefield 2042, according to the vast majority of players trying the game out.
WATCH THIS STORY: Crazy Fortnite Theories Which You Certainly Got Wrong
Earlier, Shroud shared his views on the Hazard mode of the game and how developers can better it with some minor changes. According to Shroud, the Hazard mode of Battlefield 2042 is not ideal for unlocking certain weapons in the game.
ADVERTISEMENT
Article continues below this ad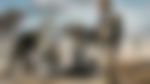 Beta phase: reviews and changes
Battlefield 2042 received mixed reviews for the Beta phase, as some players were quite disappointed with certain features of the game. Despite all the criticism, DICE continued working on the game and made the required changes to better the gameplay experience for players. In fact, DICE listened to player feedback and worked brilliantly on all the problematical areas.
ADVERTISEMENT
Article continues below this ad
Battlefield 2042 is all set to release on November 19, 2021, for Xbox One, Xbox Series X, Xbox Series S, PlayStation 4, PlayStation5, and PC. Have you played the Portal mode yet? What do you think about it? Let us know in the comments below.