"This Is the Most Terrifying Experience of My Life" – MrBeast and Team Make History by Surviving 50 Hours in Antarctica and Naming a Mountain After One of Their…
Published 12/25/2022, 8:17 AM EST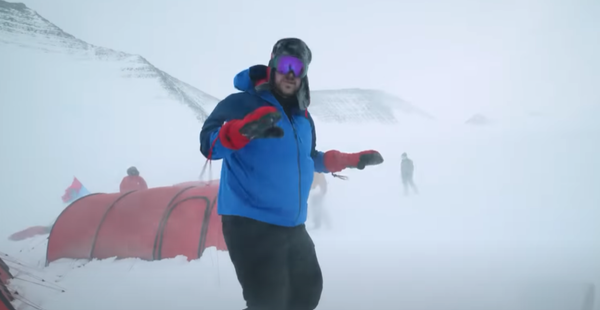 YouTube's most subscribed independent content creator MrBeast has made history by setting foot in one of the most remote and extreme places in the world. Not only did he survive in this harsh land for 50 hours, but also conquered a mountain and named it after one of his close partners. 
Jimmy Donaldson, aka MrBeast, is known for his larger-than-life videos. He challenges the norms and has taken online content creation to a level no one had ever imagined. But in his latest video, Donaldson truly outdid himself. He went with his crew and Minecraft content creator dream, to the great frontier of Antarctica. 
ADVERTISEMENT
Article continues below this ad
MrBeast conquers Antarctica 
This epic venture was teased since the Streamy Awards 2022. In this year's streamy, Jimmy won the award for the 3rd consecutive year. But Jimmy wasn't present in the venue to receive his award. That's why fellow YouTuber Airrack called Jimmy to give him a heads-up and surprise him with the news.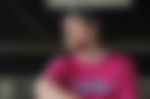 But Airrack was the one who got surprised the most. As in the call, MrBeast informed him, he had just landed from his Antarctica trip. After this initial tease, Minecraft legend Dream also shared some moments from the trip on Twitter. These teases had made the fanbase extremely hyped up for the video. 
The wait and anticipation were greatly rewarded, as the Antarctica video was beyond what anyone had imagined. Jimmy and the team had agreed to spend 50 whole hours in the most remote place in the world. At first, they were struggling to build their tent as the harsh cold winds were sweeping everything away.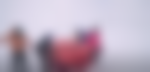 But eventually, they were successful in erecting their camps. Then the crew went on exploring 'the Ice'. As Jimmy with some of his subordinates went ahead to climb a nearby mountain, some of his crew members were busy crafting another mischief. It took Jimmy four hours to climb the mountain.
ADVERTISEMENT
Article continues below this ad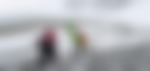 He decided to name it 'Shopify', as the company has been with him since he only had 3 million subscribers. The journey to the mountain top was very dangerous, so much so that one of the MrBeast team members said, "This Is the Most Terrifying Experience of My Life".
But after conquering the mountain, Jimmy came back to the camp as another surprise was waiting for him there. He went inside the tent and witnessed that his friends has dug a huge hole in the middle. Jimmy went inside the hole and chilled with his friends while showing them two upcoming videos on the MrBeast channel to get their reactions. 
ADVERTISEMENT
Article continues below this ad
In the end, the team successfully spent 50 hours in the Southpole and earned some memories which stay with them till the end. 
WATCH THIS STORY: Ranking YouTube Superstar MrBeast's Most Watched Videos of All-Time
Edited By: Shibu Immanuel