Throwback: 5 Times Ninja Lost His Cool Live on Stream
Published 03/22/2021, 2:04 PM EDT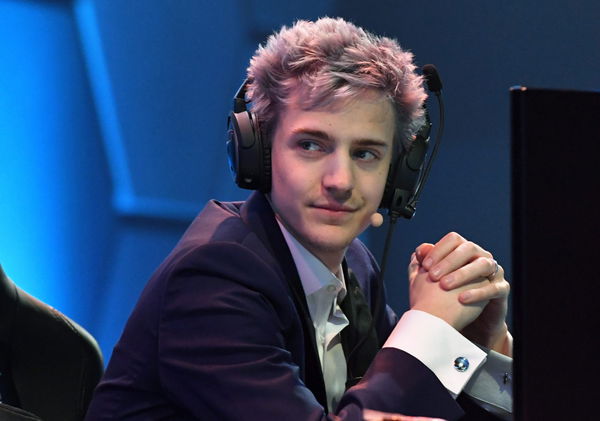 ---
---
Every gamer has experienced an unfortunate in-game incident that has led them to scream, cuss or fling things across the room. Although Ninja is a brilliant gamer, he is no exception to this. In recent times, he has become more cautious about what he says due to the young audience he has garnered, however, there have been times he has not been able to keep his head.
ADVERTISEMENT
Article continues below this ad
Here are 10 times the streamer lost his cool, live on stream.
Trolled by DrLupo, TimTheTatman, and Trevor May
ADVERTISEMENT
Article continues below this ad
In a game of squads with DrLupo, TimTheTatman, and Trevor May, Ninja finds himself stuck on the edge of the Fortnite map. His teammates think it's funny to shoot at his ramp, which is the only thing keeping him from falling into the ocean.
He explains "I heard a chest and I walked off". Eventually, his teammates drop some brick materials for him. However, while jumping to collect the materials, he is unable to break his fall in time and ends up being eliminated.
Ninja can't get a green card
No, this is not the type of green card you have in mind. Ninja is most definitely an American citizen. However, in a game of UNO with TimTheTatman and Courage, Ninja has a blue, red, and yellow but no green color card. As the face card is green, Blevins is forced to pick up several cards before he finally gets a green one.
After finally playing a green color card, Ninja seems to have calmed down. However, the order is instantly reversed, and he is forced to play again. As a result, he rages and yells, "I DON'T HAVE A GREEN."
Ninja gets sniped from a bush
Since Tyler is extremely skilled at most PvP gun combat games, he is more of an aggressor. In this game of Fortnite, he was using the scoped assault rifle to track a player at long range. After doing a total of 92 damage, Ninja patiently waits to hit his last shot. However, he is sniped by a player hiding in a bush nearby. It's safe to say he was not too happy about this.
"Where did my shotgun go?"
In this clip, Ninja eliminates a player with his pump shotgun and proceeds to loot him. In the process, he accidentally swaps his shotgun for a pistol with low ammunition. Following this, he gets into a gunfight where this mistake costs him dearly.
ADVERTISEMENT
Article continues below this ad
After hitting the player with three pistol shots, his gun runs out of ammunition and he is eliminated before he can switch to another weapon to finish the job. Tyler is left as astonished as we were as he exclaims, "Where did my shotgun go?"
Ninja misses all his shots
After landing on the same weapon with two other players, Ninja is able to come away with it. Unfortunately for him, the weapon is a semi-automatic sniper rifle. The streamer struggles to track the two opponents as they run into cover. Left frustrated, he goes on the hunt for some more loot, but to his dismay, he runs straight into an opponent who eliminates him instantly.
ADVERTISEMENT
Article continues below this ad
What are some of your favorite Ninja rage moments? Let us know in the comments down below.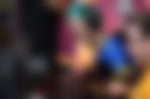 Trending Stories