Throwback: Shroud in His Prime Dominating Competitive CS: GO
Published 03/18/2021, 1:33 PM EDT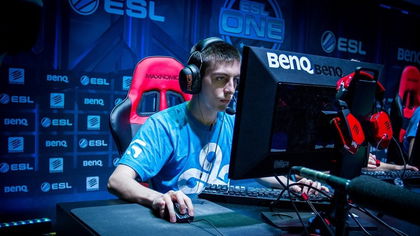 ---
---
Shroud has been a major figure in the world of E-sports for some time now. His cam demeanor together with his robot-like aim makes him a pleasure to watch. Whether it is his streams or a competitive tournament, Shroud is always able to keep his cool. He began his professional CS: GO career playing for smaller teams like Exertus E-sports and Manajuma. Soon after, he was signed as a stand-in for Complexity gaming and then signed to Cloud9 in 2014 when they acquired Complexity's roster. He finally retired from professional CS: GO on April 18, 2018.
ADVERTISEMENT
Article continues below this ad
5 instances where Shroud could not be stopped
4 kills with a sniper against Fnatic
ADVERTISEMENT
Article continues below this ad
In the second round of a CS: GO game between Cloud 9 and Fnatic, Shroud plays the role of a sniper trying to scout enemy locations. He quick-scopes the first Fnatic player trying to peek a corner. Next, he lands a headshot on a player trying to utilize an in-game head glitch.  The last 2 Fnatic players are waiting for a Cloud 9 push at their spawn. Shroud takes matter's into his own hands aggressively pushing the first player and no-scoping the last player to create this legendary clip.
Showcasing the 'Shroud' boost against iBP
Cloud 9 and IbuyPower were part of a closely contested game with the scores being 14-15 respectively. With iBP in the lead, Shroud co-ordinated one of the greatest surprise attacks in CS: GO history. Shroud took cover on top of a container and let the 4 remaining iBP players run past him. Then without wasting any bullets, Shroud eliminated 3 players in quick succession before being taken out himself. His efforts were enough to bring the scores level once again.
1v4 clutch against Faze
In round 4 Cloud 9 found themselves down 2 rounds to 1 against Faze. Shroud began his spree by getting a kill at a very tight angle from the palace position. Next, he eliminates another unsuspecting Faze player moving under him, through the palace roof. Shroud then showcases his superhuman aim instantly locking on to the last two players as they push to challenge him.
4 kills with a Deagle against EchoFox
After firing two close warning shots, Shroud is blinded by a smoke grenade. Despite this Grzesiek displays his supreme map awareness by killing three EchoFox players through the smoke. To add to this, he gets an easy 4th kill with a jump shot angle.
Crucial clutch versus Ninjas in Pyjamas
Shroud his teammate find themselves in a 2v4 situation in round 21. Shroud attempts to level the playing field by eliminating a player peeking through trains but loses his teammate in a trade. While Shroud visibly has time to wrap around the map and plant the bomb at a different site, he decides to trust his instinct and locks onto 2 players in quick succession to win the round.
ADVERTISEMENT
Article continues below this ad
What is your favorite clip of Shroud in his prime? Let us know in the comments below.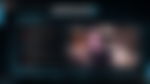 ADVERTISEMENT
Article continues below this ad